Undergraduate profile: Cindy
Why did you decide to apply for your course at Bristol?
I applied for Geophysics in Bristol because I have a strong fascination for how the physical sciences are integrated in the processes that shape the Earth itself, namely, Geology and Physics - so naturally, the course units really caught my interest.
The University of Bristol is already ranked relatively high for Earth Sciences in the QS World University Rankings and other UK league tables. I also heard that the department had a very close-knit Earth Sciences community, which is one of the reasons why I decided to apply here.
Other than that, Bristol is a very highly-praised city and university. It is also nice that the University is very close to the city centre.
What are your experiences of coming from abroad to study here?
The Earth Sciences staff welcomed us very warmly and made sure the international students weren't struggling with understanding the lecture material.
What did you think of the lectures and practical sessions?
The lecturers are very passionate and loved their lecture material. It really shows that they understand it well enough to teach it.
The fieldtrips are very informative and well-supervised with competent demonstrators ready to help and guide the students. It really is the best when you know that the interpreting skills you learn in the practicals actually get applied in the fieldwork.
What would you say to a prospective student?
The first year may be long and hard, but it is definitely worth it! They teach you Geology and Physics separately for 1st year for the basics and will be more focused on actual Geophysics in the 2nd year. You'll find yourself intrigued and actually surprised with how much stuff from the lectures actually does apply in the field.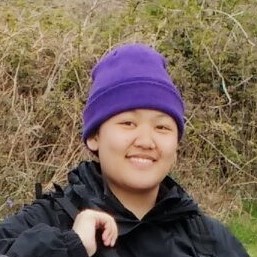 Cindy Lim Shin Yee, BSc Geophysics