International student scholarships
The standard offer for international applicants taking A-levels is the same as for home students. We are happy to consider alternative qualifications, however, we will look for a knowledge of Chemistry equivalent to an A-level pass at grade A.
An IELTS score of 6.5 is required for candidates who do not have English as their first language.
Undergraduate International Scholarships (Merit Awards)
International candidates who receive an offer for a place on a programme in the School of Biochemistry through the normal Universities and Colleges Admissions Service (UCAS) route will be offered the opportunity to apply for an Undergraduate International Scholarship. Each scholarship will be to the value of £2000 per annum, payable towards your tuition fee. The scholarship will be annually renewable subject to your satisfactory academic progress, and may run for the full duration of the Programme.
We require no additional documentation as scholarships are awarded on the basis of your UCAS form. Your application will not normally be considered until you have accepted our offer formally, through UCAS. Students whose fees are paid by outside sponsorship are not eligible for an award. If you are classed as overseas for fees purposes, you may apply for an Undergraduate International Scholarship.
If you are successful, we will notify you in May/June that you are allocated a Scholarship. The award will be provisional until you have fulfilled the conditions of acceptance onto the programme of study (results of examinations and English Tests if required).
For more information about applying to the University of Bristol, follow this link to the webpages for international students.
Related links
---
---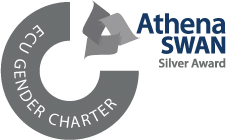 ‌