Frequently asked questions
Do you have a question about admissions to Biochemistry at Bristol? If you do, please email choosebristol-ug@bristol.ac.uk.
Do I need A-level Maths to apply?
No, but you do need a good level of numeracy. If you are not taking Maths or Physics at A- or AS-level we will expect you to have achieved an A or A* in Maths at GCSE.
Do I need A-level Biology to apply?
No. The biological concepts you need for Biochemistry are generally easy to pick up during your first year at University. You may, however, need to do some additional reading. We suggest that "The Chemistry of Life" by Rose & Mileusnic (ISBN 0140272739) is a good introduction to the subject.
I want to do Medicine, if I put Biochemistry down as an insurance choice am I likely to be offered a place?
Unfortunately, given the current level of competition for our places, you are unlikely to get an offer. We look for a commitment to Biochemistry and the biosciences in your personal statement and this is generally not obvious in applications from students wishing to study Medicine, Dentistry or Veterinary Sciences.
If I apply through UCAS for Biochemistry with Medical Biochemistry (C720), can I later switch to Biochemistry (C700)?
Yes. We consider applicants for our different programmes as a single pool of students for the purposes of admissions. You only need to apply to one programme and it is easy to transfer between them once you are admitted.
Is it a good idea to take a gap year?
A gap year can be a valuable and rewarding experience, but you need to think about how it will affect your subsequent academic studies. Our Biochemistry degrees rely heavily on the material taught at A-level, especially in Chemistry. If you take a gap year it is a good idea to keep your Chemistry knowledge up to date by regularly revising your A-level material. This will also keep you in the habit of studying!
Related links
---
---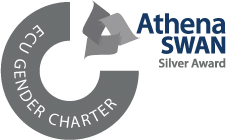 ‌