Our discoveries and story so far
You've given us so much information about your hearts over the years. Thank you. This one-minute video features just a few of the cardiovascular research discoveries you've played a part in since you were born.
You can read more about these discoveries in the following academic journals:
To date, your information has been used in more than 1,600 academic papers, many of which have attracted national and international attention.

Here are some more research highlights:
Our story so far
A quarter of a century ago we asked thousands of parents-to-be to allow us to follow the lives of their newborn babies in order to shed light on some of the most important health and social issues facing the world. To celebrate the study's achievements we produced a book entitled Our Journey, which you can download free here (PDF, 4,986kB)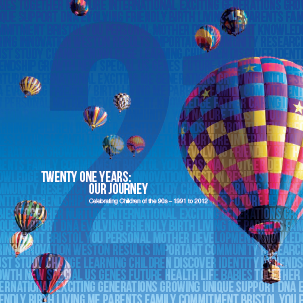 A new series of videos, where researchers talk about Children of the 90s data and how it enables their research.