View all news
Bristol contributes to world's biggest and most detailed scanning project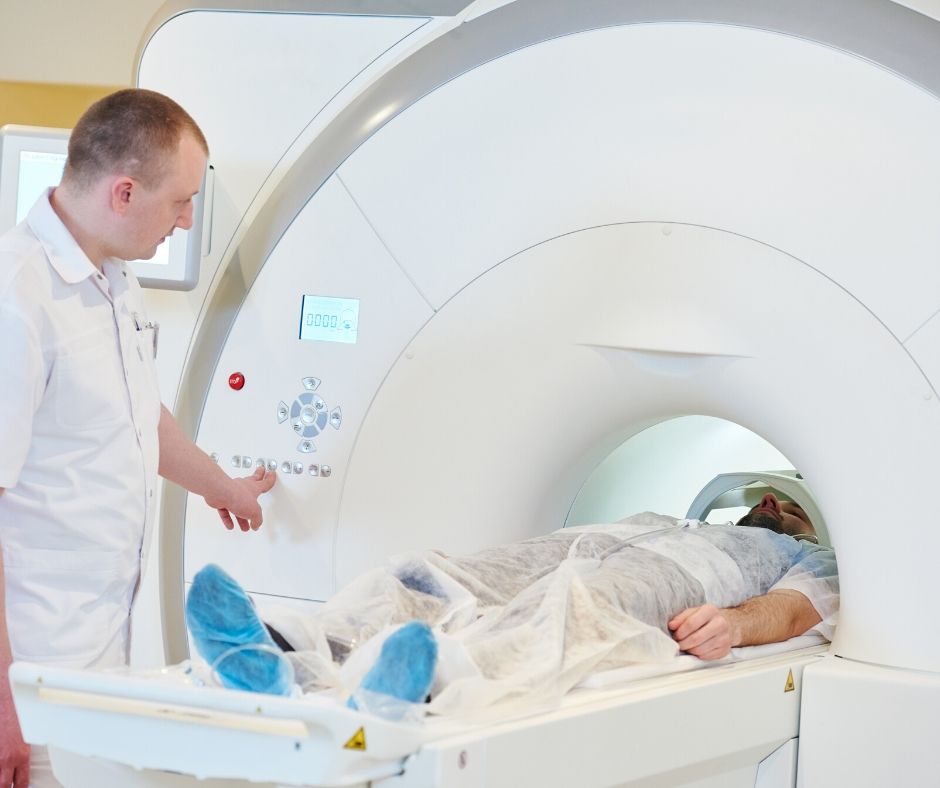 Press release issued: 19 February 2020
Volunteers are putting their best foot forward for health research as the world's largest imaging study opens a new assessment centre in Bristol (press release re-published with thanks to UK Biobank).
This £50m project will involve imaging the brain, heart, bones, carotid arteries and abdominal fat of 100,000 participants from the half a million cohort in UK Biobank. The new centre in Patchway will support the work of three other centres across the country. These multi-organ scans will be analysed alongside the vast data already collected from volunteers and will transform the way scientists study life-threatening illnesses.
Professor Naomi Allen, UK Biobank's Chief Scientist, said:
"What makes this project truly transformational is the opportunity to combine the rich imaging data with the wealth of other information already available or being collected from participants – including their genetics, lifestyle and cognitive function."
Around 43,000 volunteers from Bristol and surrounding areas contributed to the first phase of the UK Biobank project in 2008. They attended an assessment centre in central Bristol where they were weighed, measured, answered lots of questions about their health and provided a blood sample for genetic analysis.
This is the biggest collection of scans and nearly 50,000 volunteers have already undergone the four hour assessments at centres in Reading, Cheadle and Newcastle.
MRI assessments of heart chambers will provide an insight to how the heart changes as it pumps blood around the body whilst the abdomen scan will show how fat is distributed in areas like the liver and pancreas. Brain scans will map major connections of neurons and dual-energy X-ray absorptiometry measures bone density throughout the body. Ultrasound assessments of two major arteries that run either side of the neck to the brain will also take place.
Professor Nicholas Timpson, principal investigator of Bristol's Children of the 90s health study, said:
"In Bristol, we are privileged to have a group of dedicated participants who contribute to both UK Biobank and the Children of the 90s, two studies in one city capturing invaluable information about the health of the general population.
"The UK Biobank imaging study is nothing short of unique in its contribution to health research. At the Children of the 90s, we fully support this effort and would like to encourage any of our original study parents (some of whom are also in UK Biobank) to take part. The generosity and commitment of participants in both studies is extraordinary – please keep going!"
This visionary project was set up in 2006 by the MRC & Wellcome Trust to create a research resource of half a million people across the UK to improve health. For the last 14 years UK Biobank has gathered huge quantities of data on its 500,000 participants and linkage to a wide range of health records is also under way. This extra layer of data will help scientists better analyse the results and improve treatments of a wide range of diseases, including dementia, cancer and stroke.
Further information
The opportunity to take part in the scanning study is open to existing UK Biobank participants only. If you would like further information please call the Participant Resource Centre on 0800 0276 276 or visit www.imaging.ukbiobank.ac.uk.