View all news
Children of the Children of the 90s launches birthday card competition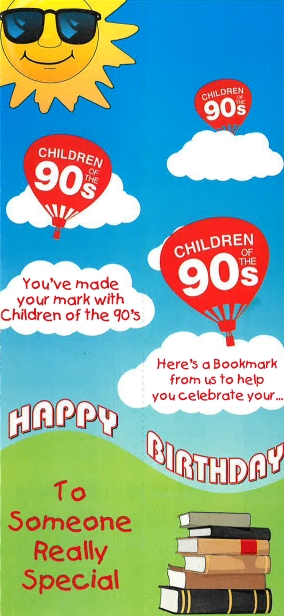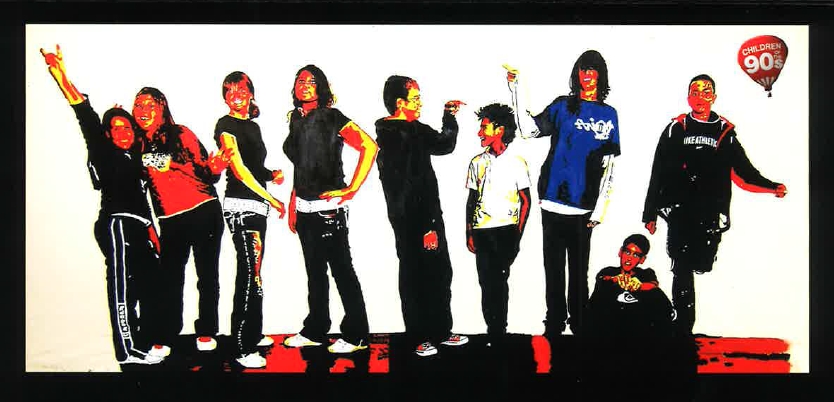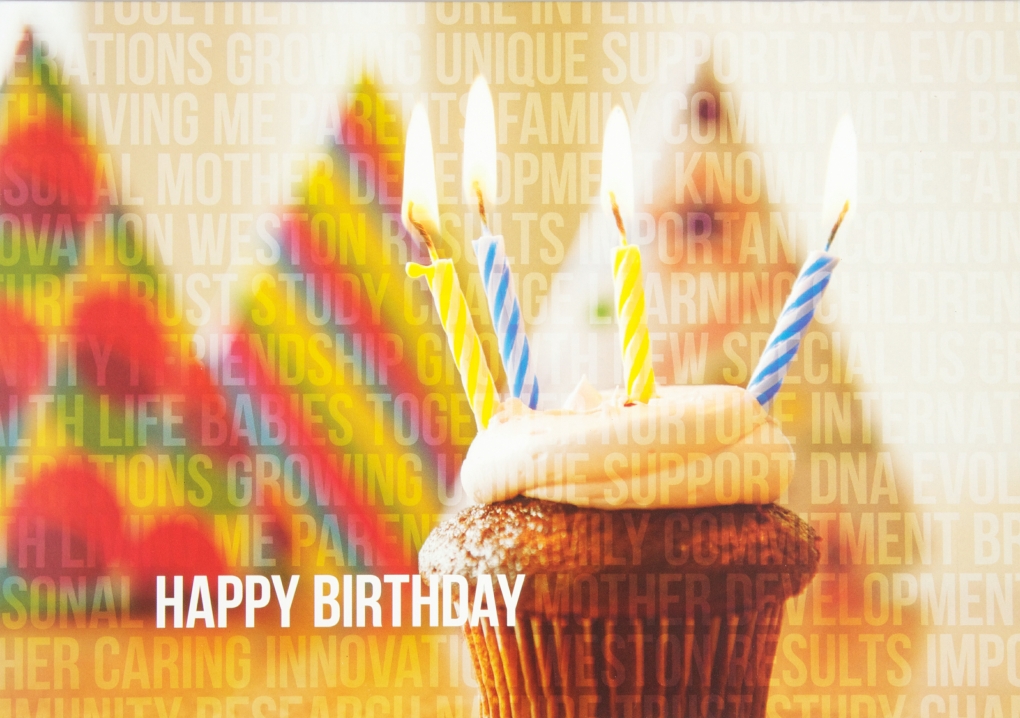 Press release issued: 2 October 2017
For the past 26 years, Children of the 90s has sent tens of thousands of birthday cards to young people involved in the world-leading health study.
Now, the team is inviting the next generation of study participants, the Children of the Children of the 90s (COCO90s), to design a new range of birthday cards to be sent to fellow COCO90s participants from early next year.
Three winners (across three age categories) will not only enjoy seeing their designs transformed into print, but will also receive a year's family membership to either Bristol Zoo Gardens, At-Bristol or, if they don't live in Bristol, a local attraction of their choice.
Dr Claire Bowring, COCO90s project manager, says: 'We are excited to be launching our birthday card competition, and can't wait to see what fabulous designs our participants come up with.'
Since COCO90s started in 2012, more than 650 parents have enrolled their children in the study. Earlier this year, cousins Scarlet and Coby (the oldest COCO90s) turned 10. Many more arrivals are due in coming months.
From body measurements to blood samples, the team has been collecting the same information about the health and lives of these babies and children as they did about their parents (the original Children of the 90s), making COCO90s the only project to provide scientists with information on three generations.
Dr Bowring says: 'Being able to continue collecting information on the health and wellbeing of the next generation is incredibly valuable. It allows us to build an even bigger picture of how genes, lifestyles and environment play a role from one generation to the next.'
The birthday card competition launches today (Monday 2 October) and will run until midnight, Sunday 29 October. The team will reveal the winning designs in November. You can find more information on how to enter below.
If you or your partner are in Children of the 90s and are about to become or are already a parent, we'd love you, your partner and all your children to take part in COCO90s. To find out more, please call or text COCO90WEB and your name and date of birth to 07772 102649 or email coco90s@childrenofthe90s.ac.uk.
Further information
How to enter
All children must be enrolled in COCO90s before taking part.
There are three different age categories:
All designs must fit on an A5 sheet of paper. Children can use any materials they like (paints, crayons, glitter, felt, even digital software) but must design the card themselves (feel free to help them with cutting and gluing). They can enter as many designs as they like.
Please put your child's name and age on the back of their design, then send it to: COCO90s birthday card competition, Children of the 90s, Oakfield House, Oakfield Grove, Bristol BS8 2BN. Alternatively, you can email us their designs (as a .jpg file) to coco90s@childrenofthe90s.ac.uk.
We hope to feature some of the design(s) we receive in other Children of the 90s communications, including on our website and our social media channels. If we wish to use your child's design(s) in this way, we will contact you and ask you to complete a consent form confirming you are happy for us to do so.
The competition will close at midnight on Sunday 29 October. The COCO90s team will choose the winning designs and notify the winners in November.
Prizes
Three lucky winners (one in each age category) will win a year's family membership to either Bristol Zoo Gardens, At-Bristol or, if they don't live in Bristol, a local attraction of their choice.
Everyone who enters will receive a special certificate as a thank you for taking part.