Research areas
Our research interests relate to several key diseases and the pathogens that cause them. Many of these organisms colonise the upper respiratory tract of children and young adults.
They cause a wide range of diseases including acute otitis, meningitis, septicaemia and pneumonia.
The relationship between asymptomatic carriage and the development of invasive disease is not understood.
By studying the interaction of bacteria and the immune system in the carrier state, we hope to be able to design more effective vaccines for children.
Meningitis (Neisseria meningitidis, a.k.a. 'meningococcus')
The meningococcus is a bug that commonly lives at the back of the throat without causing any symptoms in people "carrying" it.
Meningitis and blood poisoning are very serious diseases, which can be caused by meningococcus (and some other bugs).
Although only very few people get these diseases, teenagers and young children are at increased risk.
We are interested in studying how many teenagers carry meningococci in their throat, whether they are carrying large numbers of bugs or just a few, and how this changes over time.
Other diseases
Pneumonia (Streptococcus pneumoniae, a.k.a. 'pneumococcus')
'Flu' (influenza virus)
Diarrhoea and vomiting (rotavirus & norovirus)
---
‌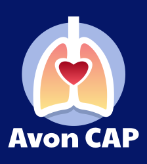 Avon Community Acquired Pneumonia (AvonCAP)

Title: Avon Community Acquired Pneumonia Surveillance Study: A Pan-pandemic Acute Lower Respiratory Tract Disease Surveillance Study
Avon CAP (Community Acquired Pneumonia) study is an observational study taking place in several hospitals in the Avon area. As part of this study, we will be recording, how many adults are admitted to hospital each year due to respiratory illness.
We want of find out more about which bacteria and viruses cause disease and whether patients with underlying medical conditions are at increased risk of certain infections.
The study is coordinated by the Bristol Children's Vaccine Centre (University of Bristol) and is funded by Pfizer. It has been approved by the Health Research Authority and East of England - Essex Research Ethics Committee.
For further information on this study, please visit the AvonCAP's further study details pages.
---
NanoString Sprint machine
Following our successful bid, we are pleased to announce that our brand-new NanoString Sprint machine is in place and ready to be used in the C floor labs in the School of Cellular and Molecular Medicine, Biomedical Sciences Building.
You can read about what this machine is used for here:
http://www.nanostring.com/products/nCounterSPRINT
In a nutshell, this is a means of accurately quantifying mRNA copies/transcripts of targeted genes in almost any biological sample.
It is also the only platform capable of simultaneous DNA RNA and proteomic readout on the same sample.
If you would like to use the machine and have a grant in place, a kit and samples to run, we can arrange a date for you to use the machine and undergo a training session.
If you would like to book a training session, please contact - Helen.Thompson@bristol.ac.uk - 0117 342 0172. It is a requirement that users undergo a training session before using the Nanostring machine.
NanoString costs:
£25 per sample for machine upkeep and stock reagents
Approximately £2800 for 50 target genes for 50 samples
£100 per person for training to use machine – once you have your samples and probe set.
Once trained, users are expected to run their own samples.
Users are asked to order their own consumables from NanoString which can be done via the NanoString website - https://www.nanostring.com/products/consumables
We look forward to hearing from you!