Schools
‌The Theatre Collection welcomes visits from schools and colleges by appointment. As one of the largest collections of British theatre history in the world we cover a range of historical periods and hold material that can be related to different areas in the curriculum, adding value to a variety of subject areas beyond theatre and drama studies.
What we offer
We offer a variety of different opportunities for working with schools and colleges including:
Group visits

Outreach workshops
Teacher events
Online schools' resources
Arranging a group visit
Visits to the Theatre Collection are free of charge and can be tailored to suit your teaching needs.
We can work with you to select appropriate material and content for your group which could include activities based on those in one of our Oliver Messel: Wake Up and Dream Schools' Resources or can be devised around specific objects, themes and subjects.
Visits can include a tour of our current exhibitions, a behind the scenes introduction to the archives, or practical workshops such as object handling sessions, which can be a great springboard for developing visual, verbal and written literacy through storytelling activities.
School groups can also make use of our Theatre Library, an open access reference library creating an opportunity to introduce students at key stages 4 and 5 to independent study.
As we are a small venue, we ask that all school visits are pre-booked to ensure that we can accommodate you on the day. You can contact us to discuss visits further at theatre-collection@bristol.ac.uk or on 0117 331 5045.
Outreach workshops
If you do not have the resources to visit us we can work with you to plan a classroom session at your school, which could include digital resources and limited physical items to facilitate object handling. If you would prefer to plan your own session using our online resources we can offer advice on how best to access material and images using our online catalogue.

Teacher events
If you are interested in finding out more about the Theatre Collection please contact us to sign-up to our teacher mailing list to receive invitations to private views and one-off events.
Online schools' resources
As part of our recent HLF funded project Sharing the Messel Magic we have developed a series of thematic digital resources based upon the archive of Oliver Messel, one of the twentieth century's greatest theatrical designers. These can be viewed and downloaded here.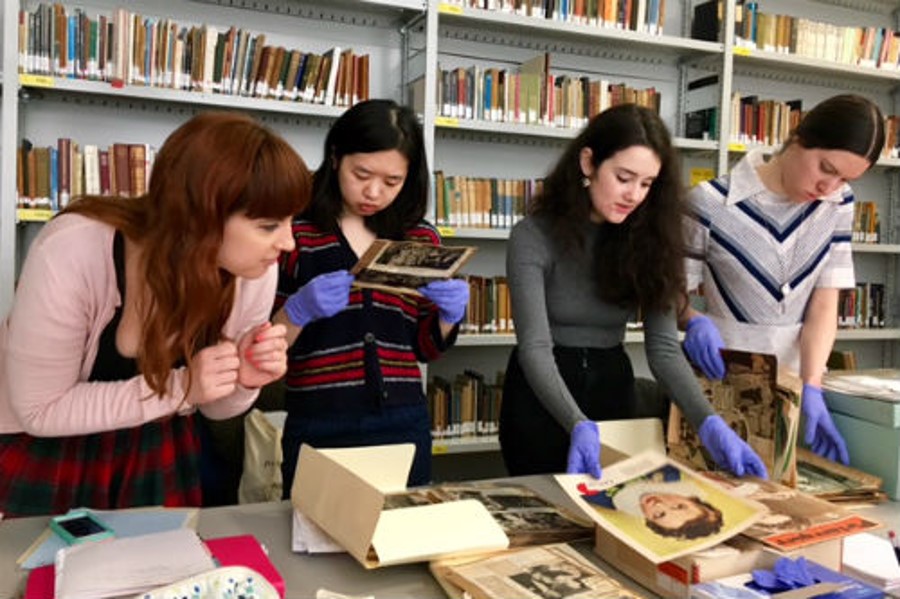 To discuss or book a schools' visit please contact us on theatre-collection@bristol.ac.uk or on 0117 331 5045.
You can find out more about our online schools' resources here.