View all news
Conserving Messel's magic for future generations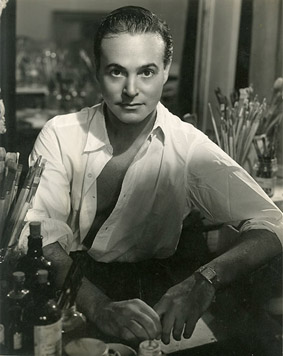 8 September 2016
The University of Bristol Theatre Collection has received £73,000 from the Heritage Lottery Fund (HLF) to catalogue, conserve and ultimately make available to the public, the personal archive of one of the last century's foremost theatrical designers, Oliver Messel (1904-1978).
Some 75,000 items were acquired by the collection in 2015 following a grant from the National Heritage Memorial Fund (NHMF) and the whole project has been boosted by generous support from alumni, friends and charitable organisations.
The project will catalogue the entire archive in detail and digitise selected items, opening it up to a world-wide audience. The images will accompany an online catalogue and will be freely available for educational use.
A series of public workshops will be held to encourage engagement with the archive, and a small exhibition will be held in 2018 at the Theatre Collection.
The project will also include vital remedial conservation work to preserve the archive for the future.
University of Bristol Press Release
Further information
The University of Bristol Theatre Collection would like to thank the organisations and individuals that have provided funding for this project. Generous support has also been received from The Linbury Trust, The Pilgrim Trust, National Manuscripts Conservation Trust and the Friends of the Theatre Collection.