Institutional LEAF: The Crucial Role of Technical Staff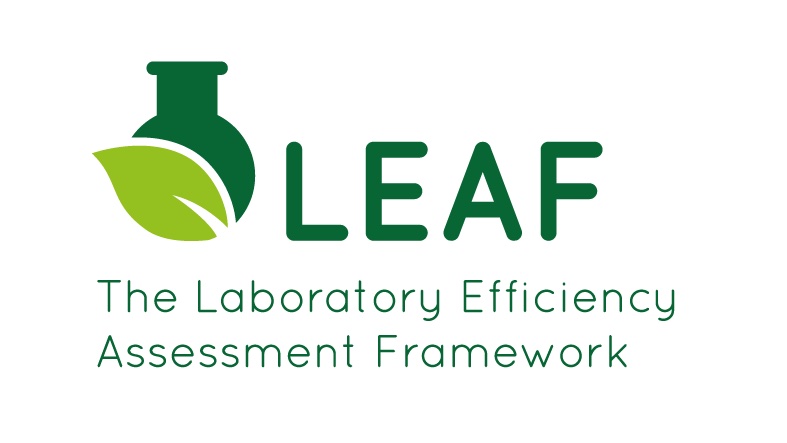 Technical Staff played an extremely important role in helping achieve institutional Green Lab Certification.
Research relies on the support and work of technical staff. Having said this, the University of Bristol is proud to be one of the founding signatories of the Technician Commitment – an initiative that aims to ensure visibility, recognition, career development and sustainability for technicians working in higher education and research, across all disciplines.
Achieving institutional Green Lab certification would not have been possible without the University's technical staff. LEAF illustrates the skill and dedication of our technical staff, who coordinated the initiative within each of their Schools, and their unwavering commitment to sustainability.
Many of the University's labs were already running at a very high standard and only required a few changes or additions to be eligible for LEAF certification; for example, a few labs in the School of Physics only needed to put up 'turn off the light' and 'switch off [equipment] after use' stickers. Although these may seem like small actions, changes such as these can go a long way in reducing energy consumption. After putting up these stickers, Alisha Cramer, the technician responsible for these labs, found that "lights in [her] research group have been off when no one was in the room far more often than before". Energy usage is inherently high in labs but ensuring that all lights and equipment are off whenever possible can slash consumption significantly.
Technical staff in the Bristol Medical School have also been hard at work to improve sustainability within their laboratories. Medical research and learning often involve heavy use of fridges and freezers to store samples and reagents, but cold storage equipment consumes a considerable amount of energy – the average ultra-low temperature (ULT) freezer consumes as much energy as a single household a day. At the Medical School, ULT freezers are kept at -70°C as often as possible to save energy and reduce their carbon footprint – this simple act can save up to 30% on energy. In addition, labs in the Medical School join the International Freezer Challenge which supports the implementation of the best practices for cold storage management. Emma Foose, one of the School's core technicians, has recently sent her submission for Translational Health Sciences, one half of the Medical School. Last year the team at Southmead Learning and Research won the Freezer Challenge and next year Emma plans to bring aboard Population Health Sciences as well to submit as a whole Medical School.
Over at Research Floor Level 7 of the Bristol Medical School located in the Bristol Royal Infirmary, UKRI funding was used to replace 37 of their oldest and least efficient fridges and freezers, many 15+ years old, with 27 new units. According to Tom Hathway, the technician responsible, "the process meant users had to sort through the contents of the old units, and we now have 10 fewer units running, as well as better inventoried, efficient fridges and freezers with space to grow. These ones also include temperature alarms and much better uniformity of temperature, improving the longevity of our samples and reagents."
Technical staff at the University have continuously shown their dedication to sustainability and their actions will hopefully inspire the wider STEM community to be more sustainable. The amount of energy that goes into research and the amount of waste generated can often be overwhelming but by taking steps in the right direction, STEM research and learning will become more sustainable and enable us to align with our climate and carbon targets.