Education for Sustainable Development at Bristol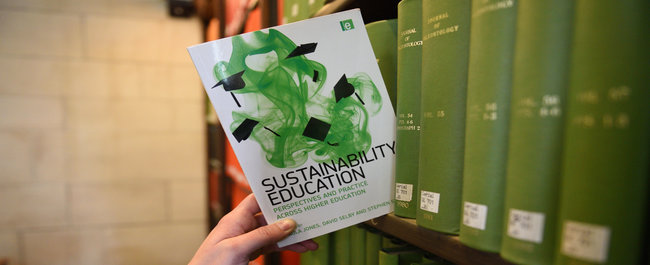 The University of Bristol is committed to making sustainability a core competence of the education we provide our students, as shared in our strategy. We are a signatory of the Sustainable Development Goals Accord, an institutional member of the Environmental Association of Universities and Colleges, and were the first UK university to declare a climate emergency. Supporting our students to engage in the challenges humanity faces Is key to delivering on these commitments.
We are delivering on these commitments in the following ways:
Professor Chris Preist, Academic Lead for Sustainability, has prime responsibility for delivery of this strategy. We believe in wide involvement of both staff and students in shaping its direction. This takes place through Peoples' Assemblies and other networking and consultation events.
Did you know?
Over 85 per cent of undergraduates have an opportunity to study sustainability within their course.