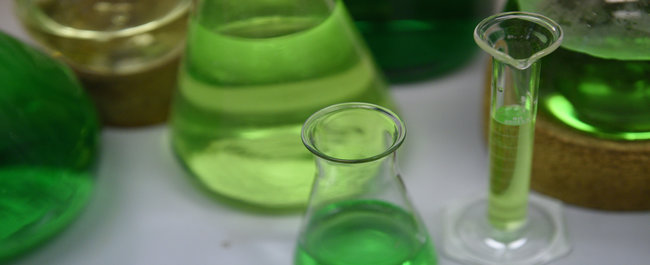 Green labs
As a leading research and teaching university, we have 20 schools within three faculties containing scientific labs. We run a Green Labs initiative to ensure that our cutting-edge research can continue to thrive, whilst minimising environmental impacts.
We're making our labs more efficient, sustainable and compliant by focusing on four areas:
Design
Building greener labs from inception to completion, retrofitting and altering lab infrastructure.
Equipment and operation
By taking into account life cycle costs and by purchasing efficient equipment we can significantly reduce our environmental impact without affecting research. We offer financial incentives such as our cold storage and drying cabinet equipment initiatives to enable lab users to to overcome initial costs.
Considering how we operate our labs helps us achieve vast energy savings, for example by encouraging users to switch off equipment or lower fume hoods when not in use. Initiatives such as 'Shut the sash' and 'Switch it off' help raise awareness and drive change.
Management and training
We collaborate with Principal Investigators, lab managers and technicians in order to embed environmental responsibility within the way labs are managed. We encourage groups to ensure that inductions for new members include sustainability principles alongside existing health and safety training.
Working with staff and students to encourage behaviour change
Our Green Labs accreditation programme helps us recognise achievements made by individuals and labs to improve their efficiency and sustainability. Both staff and students can get involved with the Sustainable Labs Network or work through the LEAF criteria to achieve Bronze, Silver, or Gold accreditation.
Behavioural change campaigns and competitions such as Shut the Sash and Unplug take place throughout the year. These can be run by student volunteers, interns or members of staff.
Did you know?
Around 1,400 labs account for 40 per cent of our energy usage, but only 6 per cent of our space.
Find out how you can join the Green Labs Network or sign your lab up to LEAF.
Find out about lab sustainability and what it takes to become a carbon-neutral campus