Looking after your wellbeing
We want you to get the most out of your time at university. We aim to provide a safe, supportive environment in which you can reach your potential.
Accessing support when you need it
Our comprehensive network of support services is available across the University: in our residences, our academic schools and through central services such as student counselling and student health. Together, they ensure you have access to academic, personal and practical support throughout your studies.
In your school: student wellbeing advisers work with academic personal tutors, supervisors and other staff to address any personal and emotional difficulties you might experience, helping you to make the most of your academic studies.
In your residence: each of our Residential Villages is supported by a team of full-time support staff, who are trained to provide a visible and approachable source of expert help 24/7, 365 days a year. The team also includes 120 chief and senior residents who live in our residences and provide a familiar face and peer support for their fellow students.
Looking after your health
We provide a full National Health Service (NHS) general practice service.
The practice is run by a team of doctors, nurses and support staff who have a lot of experience working with students and their dependants.
Disability support
Our Disability Service staff are experienced in supporting a wide range of disabilities.
The team will work with you to help with your individual requirements.
They can also help with matters such as funding applications and arranging needs assessments.
They offer a range of services. This includes providing British Sign Language interpreters or notetakers for lectures.
Contact us early in your application process so we can plan the support you will need.
Childcare
We have a nursery for children aged three months to five years. It is based on the main campus, and is open weekdays from 8.30 am to 5.30 pm throughout the year.
Faith and spiritual support
The Multifaith Chaplaincy is a place for prayer and reflection for everyone regardless of your belief or background.
The Chaplaincy hosts many worship and meditation groups following various faith traditions.
It also hosts lunches and other events to explore issues of faith and spirituality.
A safe environment
We are committed to providing a safe and fair environment for our students, where bullying, harassment and victimisation are not tolerated.
Bristol has been awarded the Purple Flag, signifying that our city is a safe place to enjoy a night out.
We have an online tool for reporting incidents and our round-the-clock Security Service operates 365 days a year to ensure the safety and wellbeing of our students and staff.
Our Safety and Health Services team provide support and advice to maintain a safe and healthy environment.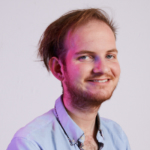 Support from your Union
The Students' Union runs Just Ask, its own advice and support service with professional advisers who are experienced in helping students with a host of issues. Where they can't help, they can point you to someone who can.
Keeping you safe
Bristol has one of the safest university campuses in the UK and has won a prestigious national security award to prove it.
It was one of the first universities to receive the police-certified secured environment award.
We do not tolerate any form of bullying, harassment or victimisation. We are committed to providing a fair and equitable environment in which students can study and socialise.