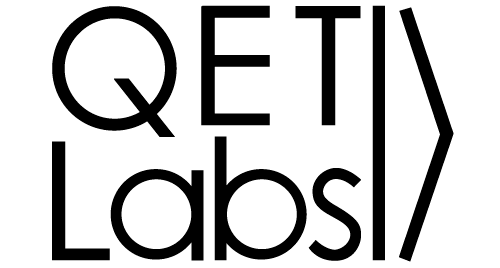 Our Co-Directors
"QET Labs is a world-leading centre for the creation and development of new quantum technologies. The team, resources, and creative drive in QET Labs attracts the most talented scientists and engineers who go on to produce game changing results."
Professors Anthony Laing and Jonathan Matthews
The Quantum Engineering Technology Labs (QET Labs) pioneers science and technology for the quantum age.
We translate ideas into experiments that prototypes hardware for quantum computing and simulation, quantum imaging and sensing, and quantum communication. A key underpinning technology platform is integrated quantum photonics, which was invented in Bristol and which has revolutionised quantum experiments around the world.
We train and mentor researchers to make new discoveries. Our PhD students from the Quantum Engineering Centre for Doctoral Training and from scholarships, together with our postdoctoral researchers, make an inclusive and supportive environment. We are committed to fostering a centre where all researchers can feel a sense of belonging.
Our research translates to impact in the real world through some of the most exciting quantum start-ups in Bristol, Europe, and the World.