View all news
Dr Shoba Dawson wins RCGP/SAPC Outstanding Early Career Researcher Award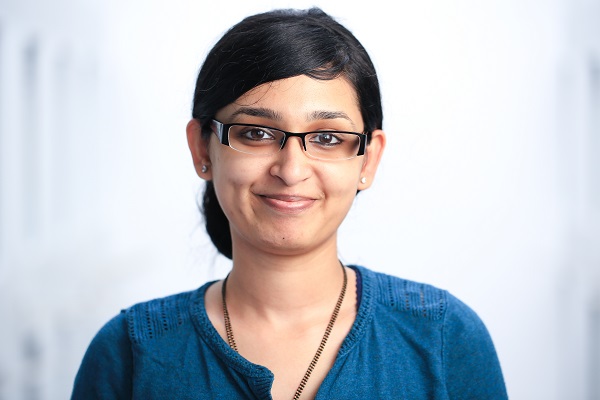 21 May 2021
Dr Shoba Dawson, a Senior Research Associate at the Centre for Academic Primary Care, has won a Royal College of General Practitioners (RCGP)/Society for Academic Primary Care (SAPC) Outstanding Early Career Researcher Award.
The awards are made annually by a panel of esteemed primary care academics to recognise the contributions of early career researchers in advancing the discipline of primary care research.
Dr Dawson won in the primary care scientist category in recognition of her work on inclusivity and diversity in patient and public involvement and engagement in primary care research.
Dr Dawson said that she would use the £500 award to host two events with patient and public (PPI) contributors from diverse community groups to understand what primary care research priorities matter to them.
She said: "These events will also help promote other primary care research activities within the Centre for Academic Primary Care, identify and recruit new PPI contributors and raise awareness of participation and PPI opportunities. This work will also allow me to strengthen existing relationships and foster new relationships with different community groups in Bristol. Understanding these priorities will ensure that future research on the development and testing of interventions are responsive to patients' needs and ultimately translating into relevant policy and practice."
Dr Dawson joined the Centre of Academic Primary Care in February 2018. She has diverse experience within health service and primary care research. She is involved in a portfolio of externally funded projects leading and providing expertise on systematic reviews.
Her core research interests include systematic reviews and evidence synthesis methodology, medicines optimisation, multimorbidity, health inequalities and patient and public involvement and engagement.
Professors Katrina Turner and John Macleod, joint Heads of the Centre for Academic Primary Care, said: "We are delighted for Shoba and congratulate her on behalf of everyone at the Centre. This award is a long-standing and prestigious one that marks out award holders as researchers with a bright future ahead of them. Shoba is a worthy winner and a highly respected and valued member of our team. It's a particularly admirable achievement, given the year we have had and the challenges of conducting research and maintaining patient and public involvement during the pandemic."
This year was the first year the award, also known as the Yvonne Carter Award, was split into two categories. Dr Samuel Seidu from the University of Leicester won in the academic GP category.
You can read more about the awards and the interviews with the winners on the RCGP website.
Further information
About the Centre for Academic Primary Care, University of Bristol
The Centre for Academic Primary Care (CAPC) at the University of Bristol is a leading centre for primary care research in the UK, one of nine forming the NIHR School for Primary Care Research. It sits within Bristol Medical School, an internationally recognised centre of excellence for population health research and teaching. Follow us on Twitter: @capcbristol.