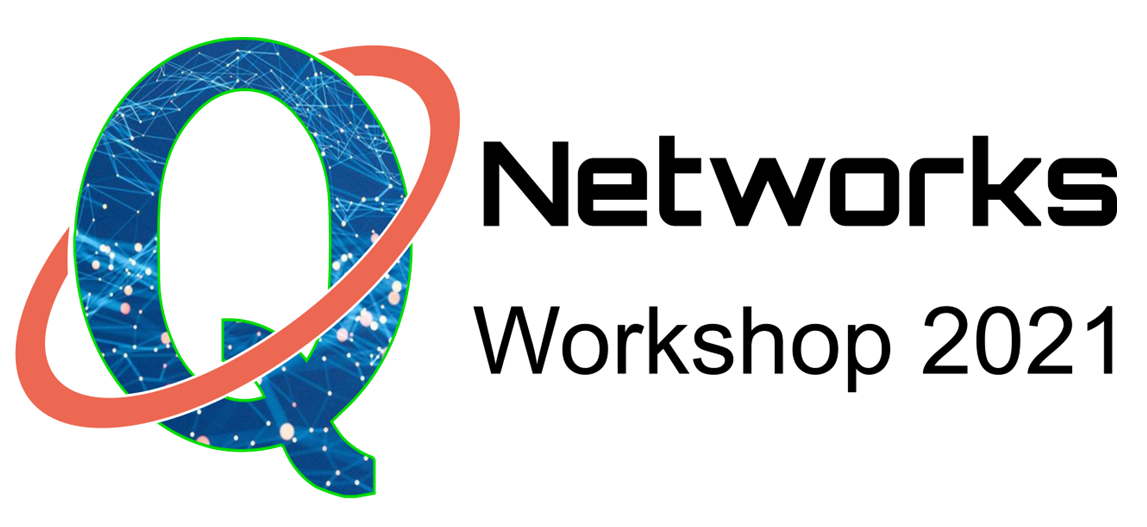 Next Generation Quantum Networking: Applications, Use cases, Architectures and Technologies will run from 29th - 30th April 2021
Registration for this event is now open.
This Workshop aims to bring together researchers from UK's Quantum Communication Hub program and similar initiatives across the world to discuss technological challenges and solutions for creating the next generation of quantum communication networks featuring enhanced operational capabilities to address the requirements for a variety of applications and use cases including quantum key distribution, quantum internet, blind and distributed quantum computing.
For further information please contact qnetworks-workshop21@bristol.ac.uk.
Programme
Our speakers include:
Adrian Wonfor, University of Cambridge (Quantum Communications Hub), UK

Alessandro Fedrizzi, Heriot-Watt University (Quantum Communications Hub), UK
Andrew Lord, BT Group, UK
Andrew Shields, Toshiba Europe Ltd., UK
Bill Munro, Quantum Science and Technology Laboratory, NTT Basic Research Lab, Japan
Eleni Diamanti, Pierre and Marie Curie University & Paris Centre for Quantum Computing, France
Elham Kashefi, University of Edinburgh, UK & CNRS Sorbonne University, France
George Kanellos, University of Bristol (Quantum Communications Hub), UK
Hannes Hübel, Austrian Institute of Technology, Austria
Jian-Wei Pan, University of Science and Technology of China, China
Marc Kaplan, VeriQloud, France
Martin Suchara, Argonne National Laboratory, USA
Navin Lingaragu, Purdue University, USA
Norbert Lütkenhaus, University of Waterloo, Canada
Sebastian Neumann, IQOQI-Vienna, Austria
Siddarth Koduru Joshi, University of Bristol (Quantum Communications Hub), UK
Stefano Pirandola, University of York (Quantum Communications Hub), UK
Stephanie Wehner, QuTech, TU Delft, Netherlands
Valerio Pruneri, The Institute of Photonic Sciences (IFCO), UK
Funders
Collaborators
The Q Networks Workshop will run directly after the Bristol Quantum Information Technologies workshop. For information on BQIT:21 please click here.