View all news
University of Bristol ranked 14th in Complete University Guide 2021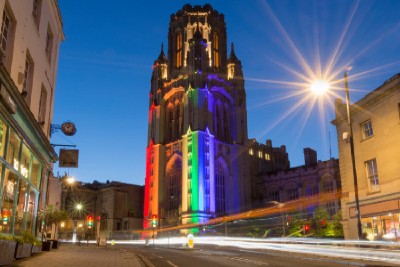 9 June 2020
The University of Bristol has risen two places to 14th overall in the latest Complete University Guide 2021, which also ranks it 9th in the UK for the quality of its research.
The UK league table, published today [9 June], shows 14 out of Bristol's 40 subjects are ranked in the top 10 for their discipline.
Highly ranked subjects include General Engineering (called Engineering Design at Bristol) and Sociology which are ranked 2nd, while Aeronautical & Manufacturing Engineering (equivalent to Aerospace Engineering at Bristol) comes in at 4th and Civil Engineering ranked at 5th. Veterinary Science is ranked 3rd out of eight.
The Complete University Guide is a widely-respected and cited online ranking of over 131 UK universities in one main table, plus 70 individual subject tables to help students compare courses at different universities.
Its main table is based on 10 measures: student satisfaction, research quality, research intensity, entry standards, student/staff ratio; spending on academic services; spending on student facilities; good honours degrees; graduate prospects and completion.