Brunel Collection
This is the finest collection of original source material on Isambard Kingdom Brunel (letter books, sketchbooks, calculation books, accounts, correspondence, diaries, etc.), his father Sir Marc Isambard Brunel (letter books and journals) and his son Henry Marc Brunel (letter books, sketchbooks, diaries, accounts, etc.) More detailed information, including digitised documents, is available on the Online Archive Catalogue and in this brief guide: A guide to The Brunel Collection (PDF, 288kB).
Contains descriptions of many of our archive collections.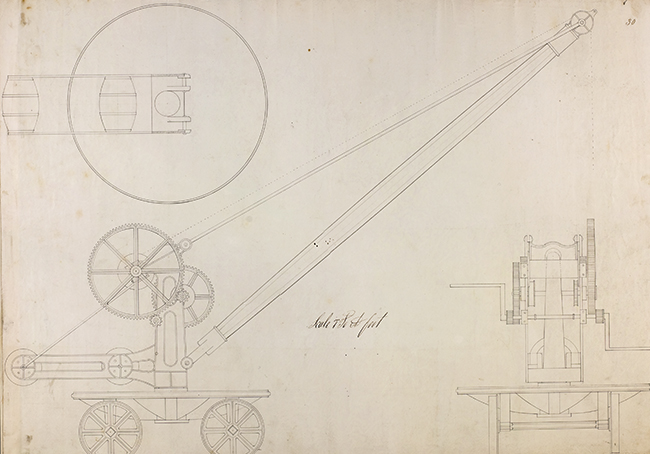 The Brunel Collection can be consulted at the Brunel Institute, a collaborative venture of the University of Bristol and the SS Great Britain Trust. To make an appointment to view the Collection, please contact the Brunel Institute, SS Great Britain, Great Western Dockyard, Bristol, BS1 6TY, 0117 926 0680. For further information, see the Brunel Institute website.