View all news
How to make the most of your internship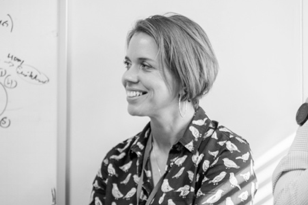 29 May 2019
Natasha Portch, a student studying on the MSc in Innovation and Entrepreneurship, talked with Bristol-based entrepreneur Emily Kent of One Big Circle to learn some tips for making the most of your internship.
We asked Emily Kent, founder of Intelligent Video specialist One Big Circle, and Centreto to chat with us about how to secure, and make the most of, a summer internship. Here we discuss job applications, open communications, and how the best internships benefit both intern and employer.
Show your potential
As a prospective candidate, one of the best things you can do for yourself is show your potential. With increasingly competitive employment opportunities, Emily says candidates needn't worry about having a wealth of skills and experience if they can demonstrate that they have potential, whether that be taking the opportunity to write a few paragraphs in an application about your interests outside of class, or bringing up a recent project that you've contributed to during an interview. Showing a potential employer that you have possibilities beyond your qualifications and previous experience – and that you can take pride in your work - will really make you stand out as an applicant; "employers place more value on those extra-curricular activities - explore those things".
"Is there evidence of upskilling, or initiative, or a niche passion that shows that they stuck at something?"
Be passionate
On hiring interns, Emily outlines "we want to understand what peoples' interests and passions are. Have they worked on something in their own time? Is there evidence of upskilling, or initiative, or a niche passion that shows that they stuck at something?". Most work-experience employers want to be able to give interns real autonomy as early as possible; expressing that you can work enthusiastically and independently, and in doing so could take things to another level, will let the recruiter know you fit with what they're looking for. This also comes down to, she says, uniquely tailoring your applications to the opportunity; evidencing a passion project, or enthusiastically describing an interesting event you've been to, links back into showing your potential, and will enable you to shine more than a well-designed CV or some research on the hiring company alone.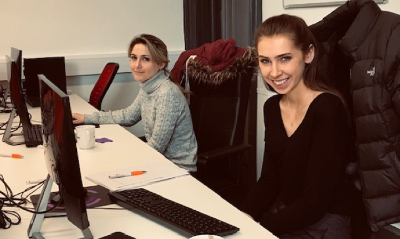 Be willing to learn
When asked what employers usually look for in candidates, Emily states that a key trait they look for is someone that is "willing to learn and develop themselves". To get the most out of your internship experience, she suggests making the most of the resources available to you by asking a lot of questions. One Big Circle, for example, have digital communications for asking questions, and 'stand ups' offering the chance for everyone to discuss what they're working on to promote connectivity; interns are encouraged to make the most of these opportunities to acquire really valuable competencies. Taking the initiative to seek that inside industry knowledge could bring about beneficial information about things you could skill up on – which may help you even beyond your time at the company. Additionally, don't be afraid to take ownership of your work within the role you have been assigned - suggesting new ideas and viewpoints could bring about mutually beneficial results.
"...it is important to state early on how we want to communicate."
Communication is key
Emily believes that good, two-way communication is invaluable. "As employers, it is important to state early on how we want to communicate. We are happy to spend time talking to them [interns], and we place value on your confidence and security" she says. While levels of communication vary from company to company, she suggests that being open to approaching managers about any problems you may be having, or asking questions about the role, is advantageous – even if it is just a 10-minute check-in every couple of weeks. Many poor internship experiences stem from issues with communications – "they [employers] can usually tell if work output changes. We would notice if someone wasn't keen to be in the office, or if someone is not really talking and just getting their head down". This could be a sign that office communications are going wrong somewhere – both employer and employee facilitating those conversations, even if just a phone call or a chat to discuss an issue that might be affecting your performance can be helpful to both parties.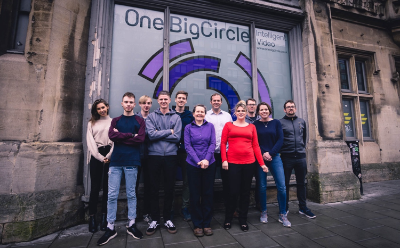 Don't forget to follow up
No matter the industry, building a network is incredibly important – especially when your career is just starting out. Emily gives three key pieces of advice on the best actions to take after your internship has finished: be proactive in requesting a reference or endorsement – getting feedback from your experience should be no problem to most employers, keep up to date on what the company is doing through news and social channels, and most importantly, use Linked In. "Linked In really is a key tool... make the effort to retain that network". And if it's mentorship you're seeking? "Mentorship is important at every stage of your career... it is a two-way process that can be valuable at both ends [as the mentor and the mentee]" recognises Emily. Having a mentor can help you consider things in a more rounded way, and it is about adding "an additional part of your thought process to guide you in areas you have less experience in". Most experienced professionals have mentors of their own and appreciate the value of such, so don't be afraid to ask.
Further information
Natasha Portch is studying on the MSc in Innovation and Entrepreneurship programme alongside working on a number of start-up projects. She has made the most of her own internship for a London-based start-up which was just one of a variety of experiences that have allowed her to further develop technical skills and problem-solving abilities, complimenting a human-centred mindset.