View all news
CMM Spotlight Series: Dr Isabel Murillo Cabeza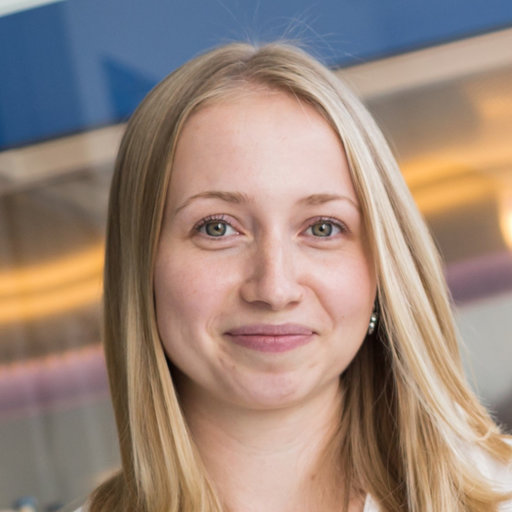 28 October 2021
As part of our CMM Spotlight Series, PhD students' Carissa Wong and Michaela Gregorova interview CMM Lecturer in Microbiology Dr Isabel Murillo Cabeza to discuss her own journey into science, along with her thoughts on how we can change the scientific culture for women right now.
What is the most rewarding aspect of your job? What has been your greatest accomplishment?
I worked in research for over 20 years and enjoyed it very much but currently I am fully dedicated to higher education. This also includes lab practicals and final year student project supervision, so I am still involved in lab work.
I love teaching. It is very rewarding to help students from their first days at the university and to accompany them on their journey. It is a pleasure to witness the wonderful transformation from beginners to confident graduates.
My greatest accomplishment? Mmmm, that is a difficult question to answer. I am not totally sure; it depends on what aspect of my past and current jobs I am looking at. I think I have quite a lot of time in front of me to invest in education. However, so far I think that my greatest accomplishment in education has been to become a good teacher and a supportive and innovative educator. That makes me happy. I have also created a board game to help students to revise microbiology while they are playing. This work has become my first pedagogical publication!
In terms of research, after I finished my degree I got a fellowship and started working in a hospital doing medical trials. I published my first paper on a type of anaesthetic and it felt like heaven! However, I was not completely sure I wanted to do my PhD in Pharmacology. Biotechnology was in its infancy and promised to become an attractive discipline so I decided to take a Masters in Biotechnology and that led me to my PhD in Molecular Plant Biology.
Ever since my time as an undergraduate I have been interested in projects combining microbiology and plants and my PhD gave me the opportunity to explore that field. My research was focused on fungal pathogenesis, and during my PhD my work led to the discovery of the first plant protein induced by fungal infection able to be transported from cell to cell through the plasmodesmata. Interestingly, its molecular size was bigger than the plasmodesmata size exclusion and it had a specialised function in plant defence response against pathogens, potentially similar to animal immune response. This published work was a great achievement.
What motivated you to pursue a science career? Did you feel at any time that as a woman you needed to prove yourself or someone else that you belong there? If yes, how did you overcome that?
I am very grateful to my parents for encouraging me and my brother to go on to higher education. Unfortunately they didn't have the opportunity of studying as they lived through the Spanish Civil War. Their lives were not easy, and they worked hard to give us what they couldn't have.
The first memory I have of wanting to study science was when I was in secondary school and my biology teacher (a woman, by the way!) taught me the Mendelian laws. I couldn't believe that a patient and humble monk came up with those incredible hypotheses by simply counting peas! I was hooked and I wanted to know more.
I liked many types of sciences, and it was hard to choose only one! My brother is 8 years older than me and studied Computer Science, so I guess in a way it would have been easier to follow in his footsteps. Instead I wanted to study natural sciences. I couldn't get Mendel out of my head!
At that time, after 40 years of dictatorship, Spain was trying to catch up with the rest of Europe and the future of natural sciences was not very clear. Many times I heard that other kinds of science would give me a better future. Nevertheless, I followed my gut and studied Biological Sciences at the University of Barcelona. Later, I did my PhD in a prestigious Spanish Research Centre called Consejo Superior de Investigations Cientificas (CSIC). Sadly, my dad died before I finished my PhD but I know that he would have been very proud of me.
When I was asked if I was the first women in my family to get a university degree, it took me time to realize that in fact, I am. I have never seen myself in that way before.
I have been very lucky. First of all, for having parents that taught me that women are equal to men. That first message was very important, and it has been with me ever since. Secondly, I had the opportunity of working with incredible women who have juggled work and family and have shown me that regardless of the obstacles in our way we can achieve our goals. I am very grateful to them all.
If you could change one thing about the scientific culture right now for women, what would it be?
Science is very demanding for everybody. Unfortunately, in science as in other disciplines and types of work, sexism still exists. Maternity is a time when the imbalance between the genders is most obvious.
Women feel pressure because of wanting to do their best in their careers and having a family and children. The decision of when to become a mother seems very difficult to get right. The fear of losing career momentum is one of the reasons for leaving it as late as possible. We need more support for women wanting to have children and to pursue their careers in science. We need more fellowships that support women during and after a career break. We need a stability that guarantees that women can return to work in science after their maternity leave.
In my case, I thought I had all the time in the world to have children. But time really does fly by and the reality was that after having my daughter I suffered two miscarriages. Suddenly a second child was no longer an option. If I only had known about fellowships supporting women to take career breaks…
Equally important is to support women through the menopause. This phase can be an extremely difficult time and the idea of sharing what is happening in a competitive scientific world is not very appealing. In addition, there is not much information around about menopause and women can feel isolated in their workplace. This really must change.
Q & A
Who is a woman who has inspired you to pursue a career in science?
Interestingly, it was my secondary school biology teacher and the enthusiasm she had for teaching science. But also the story of Marie Skłodowska-Curie. I found her determination and perseverance truly inspiring. Being awarded a postdoctoral Marie Skłodowska-Curie Individual Fellowship made me very happy and proud of myself.
Give us a top tip(s) for women at the start of navigating a career in academia as a woman in STEM?
It may well will sound like a cliché but I honestly believe that you should give yourself time to try and not be afraid of failing. I also believe that it is important to follow your passion and instincts, as well as to seek advice and to believe in yourself.
Where was your last holiday/staycation- what type of holiday was it?
Oh, my last holiday… it seems years ago now! It was in the summer in my hometown, just a few kilometres south of Barcelona. I went to visit my family and friends and I have never felt so relieved and happy to see them. The pandemic and lockdown have changed my priorities in life.
What is your favourite hobby?
To choose just one would be difficult. I definitively love to go for long walks with my family and friends and our dog Jasmine, an absolutely adorable Cavachon. Ending the walk with a meal in a pub is also a plus! I love my plants and find gardening very therapeutic and rewarding. More recently I have developed a passion for writing children's science stories. I am very glad that my short story "Hello, Mrs E. coli!" is going to be published in Spanish and English by Penguin Random House, hopefully in time for Christmas!
How do you like to relax after a day of work and how do you maintain a work/life balance?
For me it is not easy to relax after a day at work. There is always so much to do back home. However, cooking and a family dinner normally do the trick as long as someone else does the washing up!
Describe your perfect day - if anything was possible!
Oh, this is easy to answer! A warm and sunny day on the beach surrounded by family and friends, sharing wonderful Mediterranean food and drinks in the shade of a palm tree!
Is there anything else at all you would like to say about being a woman in STEM?
I would say "The more, the merrier"!
Further information
At CMM we celebrate our differences. We recognise that diversity of thought is not only the key to success in any workplace (especially one that focusses on scientific innovation), but also what makes CMM a special and interesting place to work. We know that each individual's journey to academic excellence will be different and exciting, so the CMM Spotlight Series uses interviews of our staff and students to shine a light on the wonderful individuals at CMM working together on our mission of #TurningScienceIntoMedicine.
Thank you to our postgrads Carissa Wong, Drinalda Cela, Fernando Garcia, Luis Martinez Robles, Michaela Gregorova and Will Gibbs who started this initiative, and to all those who are willing to tell us their story.