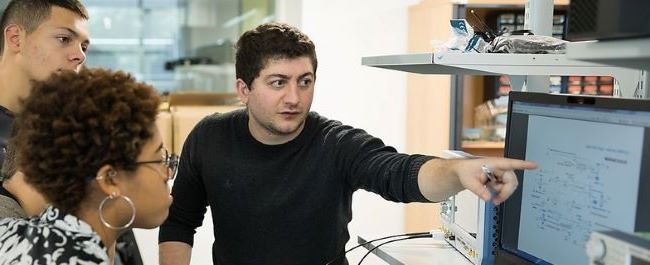 We have fully funded PhD positions available in the exciting and multidisciplinary field of Digital Health and Care. If you can imagine a new, digital, future for healthcare - we'd love to hear from you!
The programme
The future of Health is Digital – we urgently need new technologies for understanding, preventing, diagnosing and managing illnesses that affect millions of people, such as diabetes, depression and dementia.
This unique multidisciplinary PhD programme brings together students from health and life sciences, computer science, design and engineering. It is creating a new generation of innovators who understand how smartphone apps, wearables & smart homes can support decision-making by health professionals and help a patient manage their own health.
CDT students combine technological depth with a broad appreciation of the health landscape; empathy with the patient's needs with an eye to the business models that underpin adoption; ambition to accelerate innovation with a principled commitment to ethics, inclusivity, regulation, data security and privacy.
For more information, please see programme details.
Why study Digital Health and Care at the University of Bristol?
Digital technologies are increasingly seen as vital to the understanding, prevention, diagnosis and management of illnesses such as diabetes, depression and dementia. Technologies such as smartphone apps, wearable monitors (e.g. blood pressure, blood glucose) and smart home systems can gather data on a person's health condition within their community. This data has huge potential to support decision-making by health and care professionals, help a patient manage their own illness, support independent living and deliver behavioural or pharmaceutical treatments.
Bristol is the perfect place to study at this disciplinary interface, building on £30M of digital health research at the University since 2013. Our CDT partners include charities, social enterprises, community groups, small health start-ups, large tech companies, and multi-national pharmaceutical companies.
Working together as a diverse and multidisciplinary group in purpose-built new laboratories adjacent to Bristol Cathedral, students will work closely with the local NHS, experts in social care, charities and with the CDT's industry partners that range from start-ups to multi-billion dollar corporations that are household names in computing and healthcare.
Bristol is a fantastic place to live with a lively Digital Health community. The CDT community includes the Elizabeth Blackwell Institute for Health Research and the Jean Golding Institute for Data Science.