Programme details
Working together as a diverse and multidisciplinary group in purpose-built new laboratories adjacent to Bristol Cathedral, students will work closely with the local NHS, experts in social care, charities and with the CDT's industry partners that range from start-ups to multi-billion dollar corporations that are household names in computing and healthcare.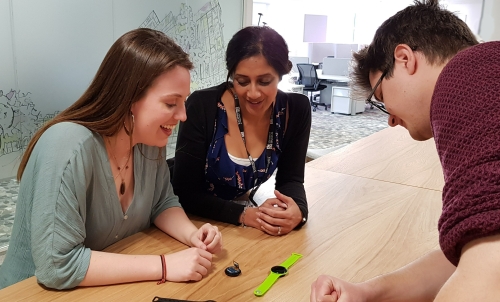 The taught first year is specially designed to bridge disciplinary gaps. It will provide you with a unique foundation in the rapidly-moving field of digital health. Students from engineering/computer sciences and technical backgrounds will be introduced to relevant aspects of health; while students from a health-related background will be introduced to coding, data analysis and e-health. You will come together to work on real-world digital health problems, leveraging varied expertise from across the cohort.
Students will have the opportunity to attend workshops and develop potential supervisory relationships with more than 20 external partners in the programme – including charities, community groups, small health start-ups, large technology companies, healthcare delivery organisations (including the NHS in the UK) and multi-national pharmaceutical companies. The Centre partner organisations include Microsoft Research, Arm, Pfizer, Toshiba and AstraZeneca.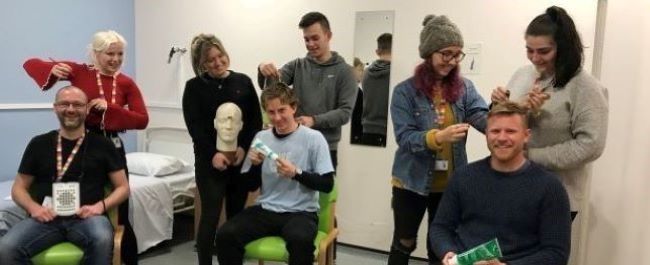 ‌
After their first year, our students undertake a three-year research project, supervised by an interdisciplinary team formed from our supervisory network of over 60 academics across four Bristol faculties, and in close collaboration with one or more external partners. These projects make use of expertise and facilities supported by some £30M of digital health research at the University since 2013.
You can see the range of projects that our current students are working on, and their supervisory teams, here.
Details on the programme structure can be found in the programme catalogue.
Funding
We have a number of EPSRC-funded studentships available for CDT students, both home and overseas. Funding includes fees, an annual stipend (c. £20k per year in 22/23 and expected to rise in subsequent years) as well as a generous budget for undertaking research. Funding covers the taught year and three years of doctoral research. Application for EPSRC studentships forms part of applying for the course: you don't need to make a separate application.