BAME Students at Bristol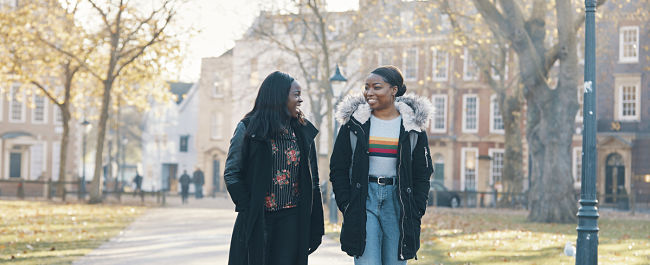 The University of Bristol is working hard to diversify our student body. We are committed to supporting our Black, Asian and Minority Ethnic students into and beyond university.
Choosing where you will attend university can be both daunting and exciting! This page brings together many resources to help you make your decision.
Our work to support BAME students
Bristol: Quick Facts
Across the University approximately 27% of our students identify as BAME. This is increasing every year.
In the past 5 years the University has seen an increase in BAME enrolments by 44%. This includes an increase in applications and offers.
In 2020, the University's Insight into Bristol summer school programme expanded. This programme encourages and supports BAME students into university.

Now, year 12 students from all over the UK can apply spend a week at the University of Bristol, experiencing student life for themselves

.
Undergraduate courses
Find out more about what you can study and our entry requirements here