View all news
Bristol 37th in the world and ninth in the UK according to QS World University Rankings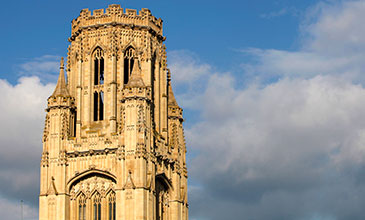 15 September 2015
The QS World University Rankings have been released today, and put the University of Bristol at ninth in the UK and 37th in the world.
The QS system ranks the world's top universities with an overall position and is considered to be one of the most respected ranking systems of its type. This result follows Bristol's outstanding performance in the REF last year, when the University was placed fifth in the UK (analysis by Times Higher Education).
Professor Hugh Brady, Vice-Chancellor of the University of Bristol, said: 'Bristol is a world-class institution, known for its strong focus on academic excellence and achievement. This is underlined by these results.'
Bristol's rankings according to the QS have changed slightly from last year's results; a large number of universities have seen their rankings shift this year owing to a change in methodology used by the QS Rankings. The new approach looks at citations per faculty to ensure an even spread.
Further information