View all news
Bristol ranked among top ten UK universities for research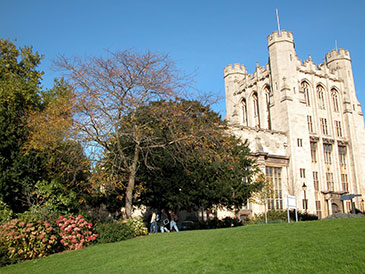 18 December 2014
The Research Excellence Framework (REF) 2014 has ranked Bristol among the UK's top research universities.
Research intensity rankings compiled by UoE Consulting for Wonkhe place Bristol joint fifth with Oxford. This reflects our research intensive ethos and the role it plays across our diverse research communities.
The University was placed at No. 9 in the research 'power' ranking reported in Research Fortnight, The Telegraph and The Guardian, and at No. 10 by the BBC by percentage of world-leading 4* research.
A number of research areas at the University achieved particular distinction in the Times Higher rankings:
Geography ranked No. 1 overall
Sport and exercise sciences, No. 1 overall and No. 1 for impact and output.
Public health, health services and primary care, No. 1 for impact, No. 4 overall
Clinical medicine, No. 1 for impact
Earth systems and environmental sciences, joint No. 2 overall
Chemistry, No. 4 overall
Mathematical sciences, No. 4 for impact, No. 5 overall
Religion and Theology, No. 5 overall
Bristol University research - world-leading with global impact
Summary information about Bristol University's REF2014 results is available at www.bristol.ac.uk/research/assessment/
Further information about the national REF2014 results is available at www.ref.ac.uk/