View all news
Financial exclusion of private tenants persists and needs addressing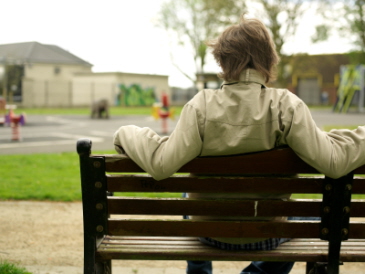 Press release issued: 17 December 2014
Eight per cent of tenants living in privately rented accommodation are 'financially excluded', meaning they don't have access to banking services due to low income, according to a new report.
This is the equivalent to an estimated 650,000 people* who are vulnerable tenants and in need of additional support.
The Personal Finance Research Centre (PFRC) at the University of Bristol and Sliced Bread Consulting Ltd have explored the nature and extent of the problem, caused in part by the unprecedented growth in the UK's private rented sector and lack of social housing.
The problems faced by some tenants in the private rented sector - high rent, lack of choice and poor quality accommodation - are compounded for tenants who have no access to banking services.
For example, being without a bank account significantly reduces the pool of properties available to these tenants, as it puts the use of letting agents and landlords who require payment by direct debit, completely out of reach.
The research, including work with local authorities and other stakeholders, has led to a new framework which offers guidance to local authorities, as well as community groups and landlords, recommending ways in which financial exclusion among private tenants can be successfully addressed.
The five key priorities which have been identified are:
Build private tenants' needs into local financial inclusion strategies. Existing financial capability initiatives targeted at social housing tenants should actively seek to engage and include vulnerable private tenants.
Maximise use of existing contact points to identify private tenants who are at risk of financial exclusion. Private tenants can be harder to reach than social tenants, however local authority departments and local stakeholders (such as environmental health teams) are already in contact with private tenants experiencing or at risk of financial exclusion.
Promote access to rent accounts and bond schemes. More widespread use of these schemes would enable tenants to more easily manage their finances and sustain tenancies.
Embed financial inclusion and financial capability within housing support services. Support with financial capability, including operating a bank account, budgeting and dealing with financial difficulties, should be offered to vulnerable private tenants.
Make landlords part of the solution. Landlords' forums and partnership working should be promoted by local authorities.
Andrea Finney, Senior Research Fellow in the Personal Finance Research Centre at the University of Bristol, said: "While private tenants are at greater risk of financial exclusion than their counterparts living in social sector housing, their diversity and geographical dispersal also makes them hard to reach.
"We hope that this new report, which shares experiences from stakeholders who have already begun their journey, provides a starting point for others to improve the situations of excluded private tenants in their area."
The new framework for local action was funded by the Nationwide Foundation to help reduce the housing insecurity and poor living conditions experienced by vulnerable tenants.
Leigh Pearce, the Nationwide Foundation's interim chief executive, said: "The growth and changing nature of the private rented sector means that the needs of tenants mustn't be ignored.
"Among these are the difficulties facing those vulnerable tenants who are financially excluded and who have so far been absent from the financial inclusion agenda in both policy and practice. We would urge local authorities and community groups working in this area to consider the learning from the framework and embed it in their strategies and approaches."
Claire Whyley, director of Sliced Bread Consulting, added: "There is a common misconception that private tenants must have bank accounts in order to pay their rent. But private tenants are being left behind in the financial inclusion agenda and it is clear that those left behind are vulnerable on a number of dimensions.
"Stakeholders have told us about local schemes and projects already underway across the country and we hope that sharing these experience will help facilitate local action elsewhere."
This week, the Treasury announced that new basic fee-free bank accounts will be provided by most major lenders within the next year to help millions of people to manage their money.
Report
'Tackling Private Tenants' Financial Exclusion: a Framework for Local Action' is available on the PFRC website.
Further information
*Based on new analysis of the 2012/13 Family Resources Survey.
The Nationwide Foundation
The benefactor of the Nationwide Foundation is Nationwide Building Society. Nationwide has a longstanding basic bank account, which already meets many of the standards the Government has requested today. The provider will be adding further features to ensure it complies with the new directive.
The Personal Finance Research Centre (PFRC)
Based at the University of Bristol, the Personal Finance Research Centre is an independent research centre specialising in social research relating to financial inclusion, confidence, capability and wellbeing. The research is mostly undertaken from the consumer's perspective and covers topics including money management and decision-making, credit use and over-indebtedness and saving and retirement planning.
Sliced Bread Consulting is a research and development consultancy specialising in high quality consumer research and policy development across a range of policy areas. It specialises, in particular, on researching consumers' experiences of using - or being able to use - financial services of all kinds. With a focus on vulnerable and disadvantaged consumers its aim is to produce tested, targeted and actionable policy recommendations that are rooted in the reality of consumer experience to maximise the practical application and impact of our research outcomes. Its vision is to contribute to the creation of market conditions in both the public, private and third sectors that enable all consumers to access the goods and services they need, use them effectively and achieve the outcomes they desire. Its commitment to ensuring that the voices of vulnerable consumers are heard, and their needs recognised, is central to everything it does.