Why University of Bristol Law School?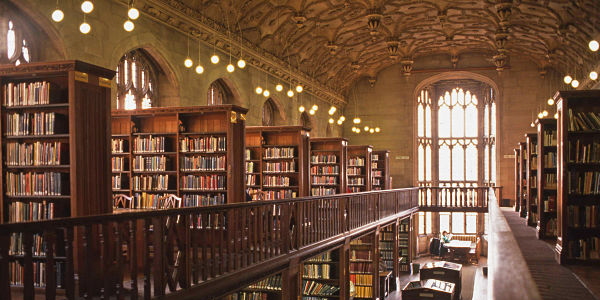 The University of Bristol Law school has a lot to offer; world-leading research and teaching, skill development, and opportunities to engage in research centres and acquire recognised experience outside of your degree. We aim to enable our students to become leaders in their own right.
University of Bristol Law School, Global and UK Rankings:
Top 3 UK university with leading employers (High Fliers 2017); Top 5 UK university for research (REF 2014); Top 10 UK university for employability (Times Higher Education Graduate Employabilty Rankings 2018 / QS World Employability Rankings 2018); Top 10 UK university (QS World University Rankings 2018); Top 10 UK law school (Complete University Guide 2018 and Times Higher Education World University Rankings 2018).
Opportunities, experience, and extracurricular activities
Careers and Employability

Our dedicated Careers and Employability staff offer a range of services and opportunities to cultivate our students' employability skills and prepare them for a future in research or employment.

University of Bristol Law Club

One of the UK's largest and highly reputed Law societies, and hsa won Law Careers.net 'Student Law Society' awards in both 2015 and 2016. It provides an array of extra-curricular activities, both academic and social, for students.

University of Bristol Bar Society

Provides academic and social opportunities to equip students with the knowledge and experience necessary for making informed career decisions, and succeeding as advocates at the Bar. It was awarded LawCareers.net's 'Best Society for Aspiring Barristers' in both 2015 and 2016

The Human Rights Implementation Centre gives students the opportunity to get involved with projects which support the work of international, regional, and national organisations engaged in the promotion of Human Rights.

University of Bristol Law Clinic

The Law Clinic is a member of LawWorks, a legal pro bono charity for lawyers and law students. Its remit is to provide legal advice and help while allowing students to further their legal education and experience.
Three reasons why to study at Bristol Law School
1. World-class supervision

Academics at the Law School are experts in their fields, producing internationally recognised and world-leading research. These academics will be your tutors, supervisors, and lecturers throughout the duration of your study.

2. Recognition: University of Bristol is a target for graduate recruitment

The Graduate Report 2016 published by High Fliers Research Limited, announced that the University of Bristol is the fourth most targeted university for graduate recruitment.

3. A global leader in research

Results from a UK-wide assessment of research quality, conducted by the Higher Education Funding Council for England, reported that 85 percent of our research is considered to be in the top two categories: world-leading (4*) and internationally excellent (3*). We are leading the way in human rights implementation through ground-breaking work, and our students can gain experience by getting involved with our .
---
Visit Us: Tours and Visits to the University
Prospective students are welcome to sign up to a student tour, take a self-guided walking tour, or a virtual tour all via University Visit.
Visits to the Law School
You are welcome to visit the Postgraduate Office at any time during normal office hours (Monday to Friday: 10am to 4pm). To get the most out of your visit, please contact the postgraduate office in advance so that staff are available to answer your questions and give you a brief guided tour of the Law School. To arrange a visit please contact us on:
Please note that it is not possible to book appointments with the Admissions Tutor.
Films about the University and Law School
There are short films available about the Law School which provide an insight into life in Bristol and the Law School. The majority of these are from the perspectives of students.
What our students say
Our postgraduate students have shared their opinions on the programmes they have studied.