View all news
Bristol Law School academics influence landmark Supreme Court privacy hearing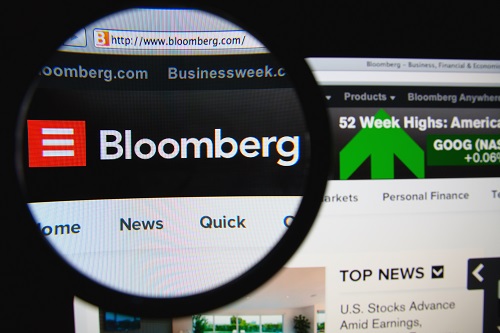 Press release issued: 12 January 2022
New research from Professor Gavin Phillipson and Lecturer in Law, Robert Craig, was repeatedly used in oral argument against financial news giant Bloomberg during a hearing in the UK Supreme Court last month. The question the Court had to decide was whether someone under criminal investigation has a reasonable expectation of privacy up to the point of charge. The subsequent ruling will determine whether individuals will be able to obtain a remedy from media bodies who report their involvement in criminal investigations.
In recent years there have been a number of high-profile privacy cases concerning major news outlets. The successful outcome for Meghan Markle in her recent case against Associated Newspapers illustrates that courts are taking a firm stance against media outlets' misuse of private information.
However, the issue of anonymity for those under criminal investigation has not yet been determined by the Supreme Court.
One successful case, but only at first instance in the High Court, was brought by Sir Cliff Richard against the BBC in 2018. It had aired a live broadcast of the police search of his property in respect of accusations concerning historic child sex abuse - for which he was never charged. He was awarded substantial damages for breach of his privacy by the BBC.
The recent Supreme Court case concerned 'ZXC', chief executive of a division of a company under investigation by an unnamed UK law-enforcement body.
In this case ZXC sued Bloomberg in respect of a detailed report of the investigations against him and was asking the Supreme Court to uphold the findings of the lower courts that the report breached his right to privacy.
During oral argument, his QC cited extensively from a then-forthcoming article in the peer-reviewed Journal of Media Law by Phillipson and Craig:
" .. to assume wrongdoing is 'to turn the presumption of innocence on its head,' as argued by Phillipson/Craig," Counsel for ZXC
"We gratefully adopt again the analysis in Professor Phillipson and Robert Craig's article Part IV." Counsel for ZXC
Initial legal proceedings by ZXC followed a Bloomberg article that reported details of a letter of request sent by the enforcement body to a foreign government seeking mutual legal assistance in relation to its investigation into possible offences, including corruption, bribery and fraud. At that time the High Court ruled that ZXC was entitled to an injunction and damages for misuse of private information in respect to the article.
In 2020 the Court of Appeal upheld the ruling that a person under investigation has 'a reasonable and objectively founded expectation of privacy' - a decision Bloomberg did not agree with.
Last month, Bloomberg's appeal against the Court of Appeal decision was heard in the UK Supreme Court. Bloomberg relied on research from Professor Moreham of Victoria University, New Zealand, to argue that the case 'didn't concern private life at all' and that the route taken by the Court of Appeal reflected 'an incorrect approach to the public understanding of the presumption of innocence'.
Counsel for ZXC used Phillipson/Craig's article, "Privacy, reputation and anonymity until charge", to help unpick criticisms of the lower courts and press the Supreme Court to uphold the lower court's ruling on privacy, not least based on the 'guiding light' of the presumption of innocence.
"We adopt the whole of Part III of the Phillipson/Craig article [and] their strong attack on Professor Moreham's critique of the lower courts… We also gratefully adopt Phillipson/Craigs' critique of Moreham in Section V of their article," counsel for ZXC
In their ruling in ZXC v Bloomberg, Lord Justice Simon in the Court of Appeal concluded:
"…the law should recognise the human characteristic to assume the worst', that 'there is no smoke without fire'. The courts must recognise that some 'overlook the fundamental legal principle' that people are innocent until proven guilty."
The judgment of the Supreme Court will be eagerly awaited by many.
"Privacy, reputation and anonymity until charge," by Professor Gavin Phillipson and Robert Craig was published in the Journal of Media Law in January, 2022, and is freely available online.
Further information
Related research:
Do more with law
Do you want to be taught by academics that are shaping the law? Find out about our range of research informed courses and how you can #domorewithlaw at the University of Bristol Law School.