View all news
A law conversion course with a twist - Q&A with MA student Ffion Davies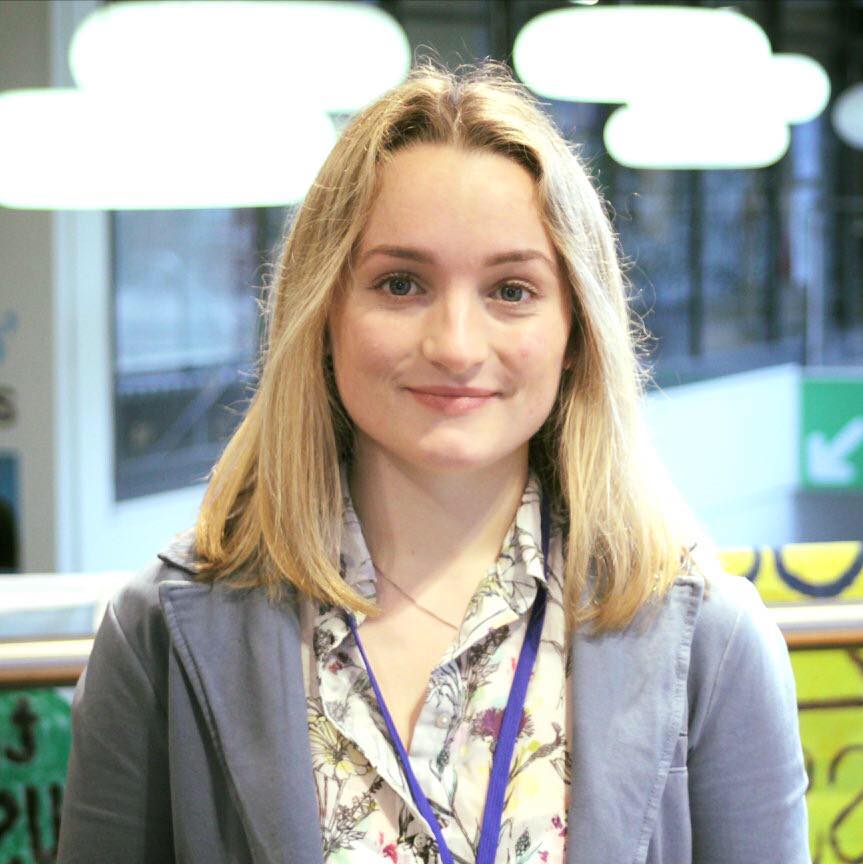 3 December 2021
Choosing your route into law can be a tough decision, with multiple options available - which is why we asked current MA Law student, Ffion Davies to give some insight on what it is like to study our two-year fast track, senior status law degree and how the in depth approach has helped her to focus her future aspirations.
What made you decide to apply for the MA in Law degree at Bristol?
The main reason I applied for my course is that it's a law conversion course with a twist: it's two years, more depth than a regular conversion and should stand me in good stead when applying to law firms. Of course the amazing reputation of the university generally and Bristol Law School played a huge part in why I decided to study here. I'd also always wanted to live in Bristol and have been fascinated by the city, so when I got the offer to study I was completely sold.
What is your favourite part of the course?
I'd have to say the people on my course are great to work with, it's lovely to meet so many people from different countries and backgrounds who are all choosing to study at postgraduate level for different reasons. The tutors are incredibly passionate about their area of law and really welcoming to any student who has questions or wants to learn more. Though it is a conversion course so it mainly covers the essential modules of law, I've found the areas that are most relevant to current events and recent developments most interesting, especially in Public Law which is a very politically engaged subject, which is probably why it's my favourite!
What is your favourite part of living in Bristol?
Bristol is a fantastic place to be a student. My favourite part is being able to cycle pretty much anywhere in the city. Despite being a major city the centre is quite compact and Bristol is the UK's top city for cyclists so it's really easy and safe to get around. There are some fantastic sights to see too, and Bristol is very near to national parks like the Brecon Beacons and the Cotswolds if you need a country break!
What piece of advice would you give students applying for a postgraduate law course at Bristol?
I would say when applying for a postgraduate course it's always best to choose a subject you are passionate about and want to engage with. Postgraduate study is a large commitment and will take up a lot of your time, so it's important to choose a course that you will enjoy as well as one that will benefit you long term in your future career prospects. There's nothing like being in an exciting and fast-moving city and learning about topics that really motivate and engage your interest.
What are your future plans once you graduate?
I am looking at going into commercial practice as a solicitor and have spent a lot of time researching and networking with firms in Bristol during my first term. I've found the firms based in Bristol very accessible and welcoming, the university itself has great links and through the Law society and School, runs a lot of events to get students involved and thinking about life beyond their degree. I haven't yet decided which particular area I want to practice in, but the events run at Bristol University have really opened my eyes to the breadth of legal practice: for example, the Law School's annual law conference which in 2019 was entitled 'Data Privacy and the Law' I found very engaging.
Further information
If you have questions about our Postgraduate programmes, including our MA in Law, join our next Postgraduate Virtual Open Day events on 8 December 2021.
Registration is free and you will have the opportunity to speak with law academics, students and our Law Employability Adviser.
Follow the links below to book your place: