View all news
UN Appoints Law School Alumnus as Judge for International Criminal Tribunals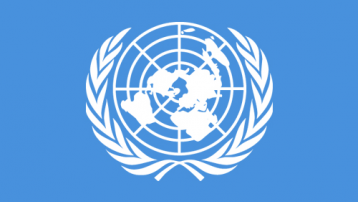 Press release issued: 11 January 2019
University of Bristol alumnus Judge Yusuf Aksar, who completed his PhD at the Law School in 2000, was elected as a judge for the International Residual Mechanism for Criminal Tribunals ("Mechanism") by the UN General Assembly on 21 December 2018.
Judge Yusuf Aksar, who is Professor and Dean of the Faculty of Law of the Maltepe University in Istanbul, Turkey, has been a Member of the Permanent Court of Arbitration since 2016 and an ad hoc Judge of the European Court of Human Rights since 2015.
The Mechanism was established in 2010 to complete the remaining work previously carried out by the International Criminal Tribunal for Rwanda and the International Criminal Tribunal for the former Yugoslavia. It has a roster of 25 independent Judges who serve both of these former Tribunals, now branches of the Mechanism.
Judge Aksar joins fellow University of Bristol Law School alumnus Ben Emmerson QC, who helped draft the 1998 Human Rights Act and has been a Mechanism Judge since 2012.
Professor Sir Malcolm Evans, Chair of the United Nations Subcommittee on Prevention of Torture (SPT) and Deputy Director of the Human Rights Implementation Centre (HRIC) at the University of Bristol Law School, said:
"It is always very heartwarming to hear news of former students going on to achieve great things. Yusuf was a PhD student of the Law School - and I had the pleasure of supervising him in International Criminal Law. It is a huge accolade for him and I am proud to have been part of his journey."
Further information
The Human Rights Implementation Centre (HRIC) is a leading institution for the implementation of human rights, that works in collaboration with a number of organisations and bodies, including those in the United Nations, the African Union, the Council of Europe, as well as with governments and organisations at the national level