View all news
Watch again: CHLS Seminar on Artificial Intelligence in Healthcare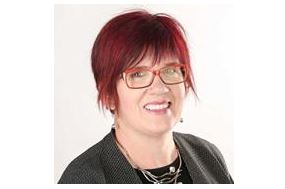 Press release issued: 6 November 2018
On 31 October Dr Bernadette Richards (Associate Professor at the University of Adelaide Law School) gave a Centre for Health, Law, and Society seminar exploring the legal and ethical issues that surround technological advancement, in particular the questions raised by developments in artificial intelligence and healthcare.
In her lecture, Dr Bernadette Richards considered the increasing role of artificial intelligence in the diagnosis and treatment of patients.
The abstract of her paper read: "We live in a world where new is better and there is a perception that this brave new world of technological advancement is a better place where disease will be banished, and human error overcome."
"Whilst technological advancement has the potential to improve healthcare, achieve longer life and reduce the impact of human error, it brings with it a new set of legal and ethical concerns that warrant careful consideration."
Core themes that were addressed included the following:
Who is responsible when things go wrong?
Is the addition of AI to treatment teams ethically appropriate?
What happens when we take 'humanity' out of the diagnosis and treatment equation?
How can this interaction be appropriately regulated?
Further information
Dr Bernadette Richards researches medical law and bioethics. She has completed several major projects on organ donation, consent to treatment, and legal issues around innovative surgery. She is currently the Chief Investigator of the NHMRC Partnership Grant, "Strategies for the inclusion of vulnerable populations in developing complex and sensitive public policy: A case study in Advance Care Planning."
The Centre for Health, Law, and Society (CHLS) promotes cross-disciplinary and cross-sector perspectives on the impacts of law and governance on physical, mental and social wellbeing. Based within the University of Bristol Law School, the CHLS comprises leading scholars whose work focuses on wide-ranging practical areas from within and far beyond health care systems, including clinical medicine, reproductive care, mental health, social care, and public and global health.
For more information about the Centre and its members, projects and opportunities please visit the CHLS website.