View all news
University of Bristol Medical Law Society hosts the first Irwin Mitchell Medical Law Debate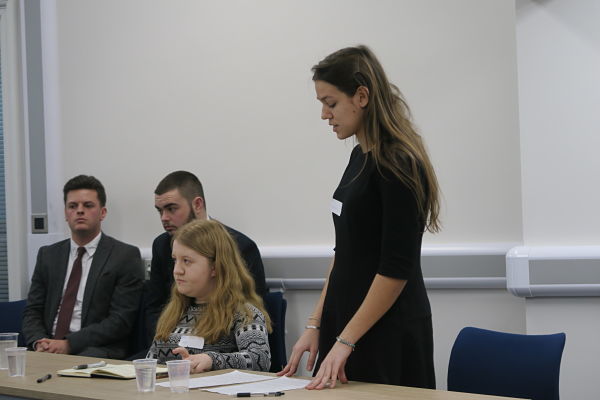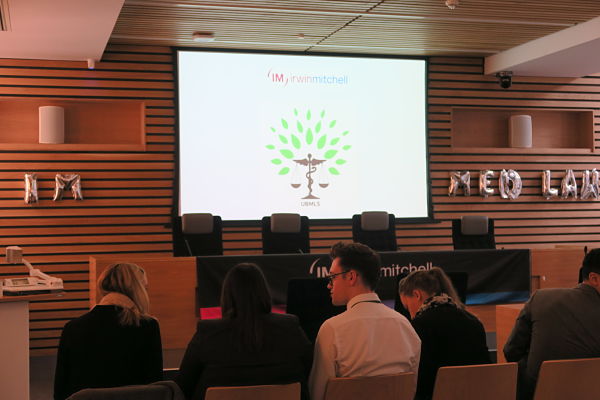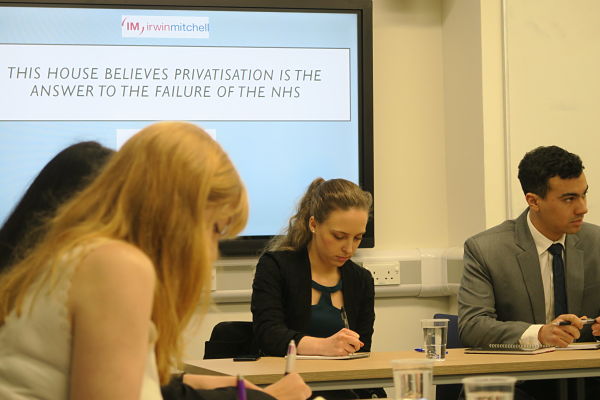 Press release issued: 9 February 2018
On Wednesday 7th February, The University of Bristol Medical Law Society hosted The Irwin Mitchell Medical Law Debate. Sixteen students from the Universities of Bristol and Warwick took part in an afternoon of debating and networking with Irwin Mitchell, culminating in a final debate on a previously unseen motion that students had one hour to prepare, with the help of other participants who were knocked out in the previous two rounds.
The event saw debates on a series of medico-legal motions ranging from the house proposing to privatise the NHS, make MMR vaccinations compulsory, and legalise euthanasia. Debaters worked in pairs to convince the panels of three judges, consisting of academics from the Centre for Health Law and Society in the University of Bristol Law School, and trainees and paralegals from Irwin Mitchell. Each team had an opportunity to receive detailed feedback on their debating style before hearing who had got through to the next round.
The final motion on whether domestic organ donation policy should adopt an opt-out approach was debated by Rohini Jaswal and James Smith from The University of Warwick, and Grace Kendrick and Connor Mackenzie from The University of Bristol. The judges considered content, structure and delivery when deciding which team would win.
Rohini, a first-year History and Politics student, and James, a first-year Law student, won the debate and were gifted a £20 Amazon voucher each, a certificate and an Irwin Mitchell goody bag. The students that had helped them prepare their winning debate were also given a prize for their contribution.
The event was an exciting afternoon for all of those involved, and will be open for students to get involved in next year!
Further information
Find out more about the work of the University of Bristol Medical Law Society via their Facebook page.