View all news
Law School in UK top 5 for law firms' preferred universities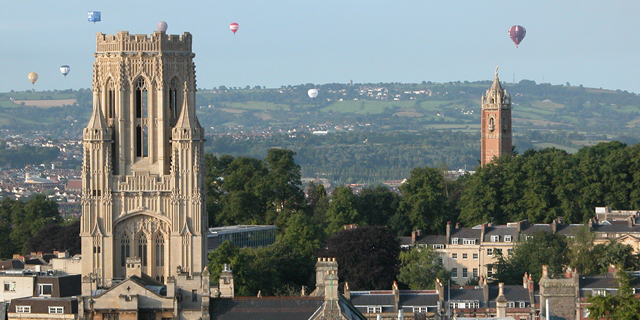 Press release issued: 3 July 2018
A recent study conducted by the Chambers Student Guide lists the University of Bristol Law School in the UK top 5 for most graduate trainees recruited by law firms.
The Chambers Student Guide survey recently published a study examining which universities law firms recruit most from. Conducted over a period of three years, the survey data was based on 2,300 interviews with trainees at 124 law firms.
Russel Group universities were strongly represented, accounting for 81.4% of trainee interviewees, with 5.3% having studied at the University of Bristol, placing Bristol overall as the fifth most frequently cited UK university.
The study also showed that the order of universities changed depending on the region of the UK. The University of Bristol Law School was listed as:
first most frequently occurring university in the South West,
fourth most cited university in all national and regional firms outside of the capital,
in fifth place in all London firms,
in sixth place as most frequently occurring university in Magic Circle and other large London firms, and
sixth most frequently occurring university in US firms in London.
While the Chambers Student Guide acknowledged certain factors were not taken into account (for example, enrolment size for different institutions), the sample size from each firm gives a significant indication of broad recruitment trends.
Alongside its analysis of recruitment figures the article includes advice to current and aspiring law students. Click here to read the full article.
Further information
Other rankings for the Law School include:
Top 5 UK Law School for research intensity (REF 2014)
Top 8 Law School in England and Wales (Guardian University League Tables 2019)
Top 10 UK Law School for higher law graduate earnings (IFS Study 2018)
Top 50 Law School in the world (Times Higher Education World University Rankings for Law 2018)