View all news
Professor Keith Syrett presents at Surgical Forum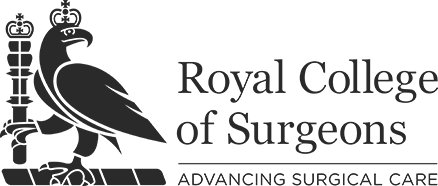 Press release issued: 7 February 2018
Keith Syrett, Professor of Health Law and Policy, was invited to give a presentation on 'The Legal Framework for Access to Elective Surgery' at a meeting of the Surgical Forum of Great Britain and Ireland.
The Forum, which is comprised of the Presidents and Vice Presidents of the four Royal Colleges and the Presidents of the ten recognised surgical specialties, constitutes a representative voice of surgery across the entirety of Great Britain and Ireland.
The meeting was held on 22 January at the Royal College of Surgeons and focused on the recent pressures on health services caused by the "winter crisis".
In his talk Professor Syrett addressed the restrictions upon access to elective surgery by health bodies in light of other pressures on resources. His presentation outlined the need for such health bodies to ensure that they make provision for consideration of exceptional cases, as well as providing explanations of their policies and complying with the NHS Constitution (in England).
The presentation was followed by a lively question and answer session.
Further information
Keith Syrett is Professor of Health Law and Policy at the University of Bristol Law School. His research lies at the interface of law, political science and regulatory studies. Keith is globally recognised for his work on the rationing of healthcare resources and the law. He has written widely both on judical intervention in allocation decision making and on health technology assessment as an activity of the modern state.
The Centre for Health, Law, and Society (CHLS) promotes cross-disciplinary and cross-sector perspectives on the impacts of law and governance on physical, mental and social wellbeing. Based within the University of Bristol Law School, the CHLS comprises leading scholars whose work focuses on wide-ranging practical areas from within and far beyond health care systems, including clinical medicine, reproductive care, mental health, social care, and public and global health.
For more information about the Centre and its members, projects and opportunities please visit the CHLS website.