View all news
Professor Lois Bibbings to lead WW1 conscientious objection research workshop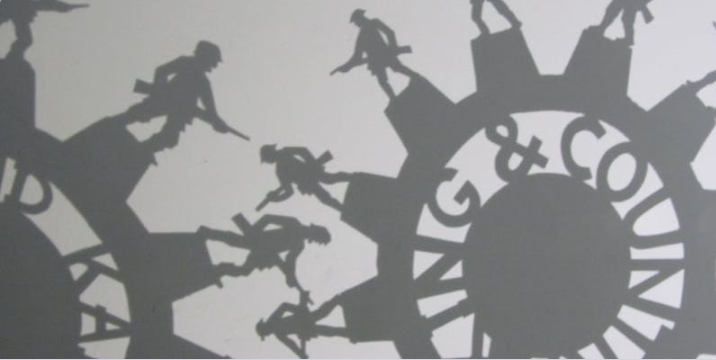 Press release issued: 10 July 2018
On the afternoon of Saturday 14 July the Law School's Professor Lois Bibbings will be leading a workshop at Bristol Archives with historians from Remembering the Real World War 1, exploring how to conduct research into WW1 conscientious objection and histories of resistance.
The research workshop will look at how to research WW1 conscientious objectors and would provide a training opportunity for budding historians, legal history researchers and anyone interested in studying history or law.
The workshop will be held on the last day of 'Refusing to Kill', an exhibition exploring the varied motivations of conscientious objectors and their experiences both during and after the war. Visitors will have the opportunity of a guided viewing.
The afternoon also includes a performance of 'Taking a Holiday', a puppet show for adults and children by Otherstory, which tells the story of a bike shop owner from the Bedminster area of Bristol who aided runaways who refused to kill in WW1.
Attendance is free but please book in advance. For further details on the event and programme please visit the Bristol Archives event page.
The event is co-organised by Remembering the Real World War 1 and Otherstory, and supported by the University of Bristol and Arts Council England.
Further information
Lois Bibbings is Professor of Law, Gender and History at the University of Bristol, UK. She has been researching conscientious objection in the context of the military for over two decades and has published widely on the subject, including in Telling Tales About Men: Conceptions of Conscientious Objectors to Military Service During the First World War. Her next book will examine the campaign to pardon soldiers executed during WW1 (the Shot At Dawn Campaign), focusing on social movements, pardoning and miscarriages of justice. She is an Associate Editor of the Journal of Law and Society, on the Editorial Advisory Board of the Journal of Gender-Based Violence, a member of the ESRC and AHRC Peer Review Colleges and a Fellow of the Higher Education Academy.