Research in motion
The moving image permeates all cultures, never more so than today with new and novel developments in the artistic and technological direction of the contemporary screen. Our research is guided by a shared vision of how film, television and other forms of the moving image are central to our lives, and our teaching is equally enriched by the understanding our work brings to underlying histories, theories and practices.
Major multi-year research projects on the history of colour film, led by Professor Sarah Street, are part of a prominent research strand which investigates the historical and artistic impact of forms and technologies.
"Studying colour films involves a range of approaches which the department is well-known for, analysing films in great textual depth for their aesthetic and stylistic attributes, and placing them within their historical or contemporary contexts," says Professor Street, whose book Colour Films in Britain (2012) won the British Association of Film, Television and Screen Studies prize for best book in 2014.
Consulting original prints in archives forms a major part of this research, as well as inviting key scholars to share their work with staff and students at both undergraduate and postgraduate level.
Other examples of our research – from Jacqueline Maingard's and Helen Piper's work tracing the cultural memory of audiences to Pete Falconer's and Alex Clayton's analysis of the aesthetic qualities of films to Angela Piccini's practice-as-research – draw upon the same values of rigour and originality, developing new perspectives on the moving image as part of a larger academic and cultural conversation.
Whether developing new units that allow students to explore the latest findings, or integrating new discoveries into existing units, we pride ourselves on the value of research-led teaching in the curriculum.
Warren Chu graduated with a BA in 2013. Undertaking Dr Kristian Moen's 'Animated Film' unit, which has been developed in tandem with a five-year research project on the history of animation, rekindled Warren's love for anime and helped formulate his postgraduate plans:
"I enjoyed that particular unit so much that I decided to use the material I had been gathering for the past three years to make a hybrid lecture/performance for my 'Independent Study' unit in my final term.
"Given free rein to experiment, I focused my ideas on exploring online reception theory and the anime Welcome to the NHK, and questioned ideas of reception, cultural barriers and the methods of teaching at university level. Now I am happy to say that I have carried on and gotten into Bristol's MA in Film and Television Studies to pursue postgraduate education."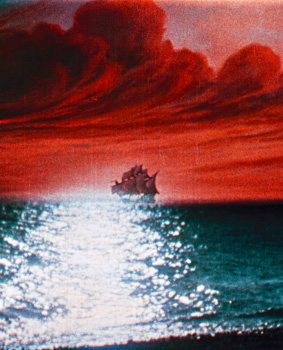 Did you know?
We offer eight single and joint honours courses at undergraduate level.