About the Department of Film and Television
Studying film and television at Bristol will help you to appreciate the craft that goes into producing film and television, understand the complex effects they create, and deepen your knowledge of the history of these media and their central role in how we picture the modern world.
Our students benefit from a scholarly grounding pertinent to careers in television production, filmmaking, journalism, cinema programming, education, arts administration, and many more areas besides, as reflected in our very strong league table score for graduate prospects.
Bristol was among the first Universities in the UK to offer the academic study of film and television, and this commitment to innovation has continued ever since. Joining our department will allow you to explore the history of film and television and consider theoretical perspectives that will help you shape your own skills and techniques, guided by leading scholars and practitioners. You can develop your interests across a broad spectrum of subjects and approaches – from film criticism to animation, from contemporary Hollywood to British television, from global cinema to documentary – learning from staff who are passionately dedicated to the study of film and television.
Undergraduate study in the Department is distinctive in its blend of historical and theoretical scholarship with the collaborative and creative process of filmmaking. Teaching is a dynamic process that sees students engage in small-group tutorials, lectures, seminars, practical workshops and independent production work using the department's suite of facilities – including a dedicated cinema, editing suites, animating facilities, cameras and sound equipment.
In our vibrant postgraduate course – MA in Film and Television – students develop their skills as researchers, writers and practitioners, deepening their understanding of film, television and other media.
Bristol is a city with a rich festival culture and we have connections to many events such as the Encounters short film and animation festival, and the Slapstick silent film comedy festival. We also draw on our links with a number of local partners such as Bristol Silents, Bristol Vision Institute and Watershed Media Centre, as well as larger organisations such as the BBC, the British Film Institute, and the World Universities Network. Since 2017 Bristol has been a designated UNESCO City of Film and member of the UNESCO Creative Cities Network (UCCN). We are part of the management group for this permanent international status.
A seminar series with invited guest speakers allows the department to engage with the latest ideas and developments in the field. We also frequently have figures from the film and television industries giving talks and masterclasses – in the past few years, we have welcomed documentary filmmakers, casting agents, storyboard artists, TV commissioning editors, special effects artists and movie directors to talk to staff and students.
How we are structured
The Department of Film and Television is one of five subject areas within the School of Arts, which itself forms part of the University's Faculty of Arts.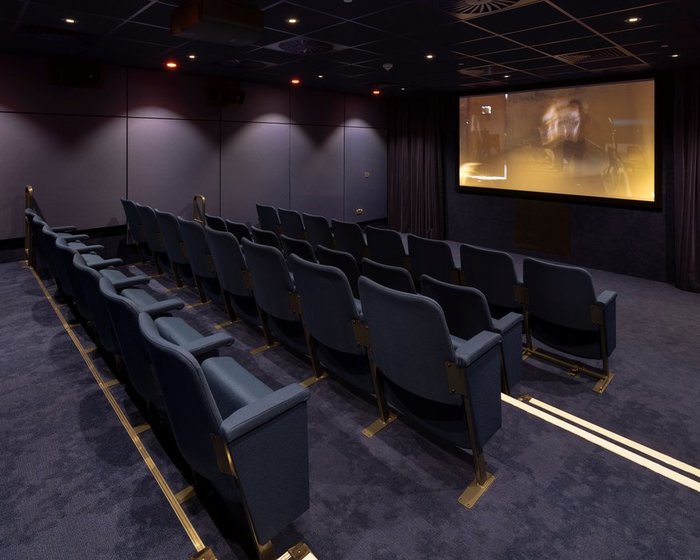 Who we are
Find out more about the
academic community
that makes up the Department of Film and Television.