PGR Development Fund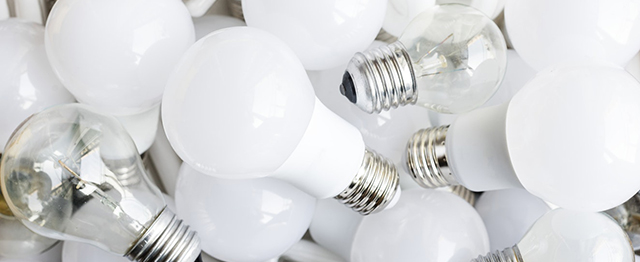 The PGR Development Fund* supports the organisation of events and workshops that deliver transferable skills, training or resources.
* Please note, applications for the Autumn 2021 round of the PGR Development Fund have now closed.
Do you have an idea for a short-term event, workshop or initiative that could benefit Bristol PGRs or local communities/organisations?

The PGR Development fund supports online events/initiatives and face-to-face activities that take place before 20 June 2022. Funds can be used, amongst other things, to cover the costs of equipment, materials, speaker fees, catering, use of an online service/platform for a specific period etc.

Each applicant can request an award of up to £500  towards any initiative that:
delivers transferable skills, training or resources to Bristol PGRs,or,

engages local communities.
Applications for the 2021-22 Autumn Round of the PGR Development Fund open on 15 October 2021 and close at 5pm on Friday 19 November 2021.
Projects supported by the 2020-21 fund
Thank you to everyone who applied for funding from the 2020-21 fund. Amongst the successful applications were the following projects:
Training from home for soft robotics students

The creation of 50 hands-on kits that students could use to learn about the principles of silicone mould casting from home during the pandemic.

Funding: £500
The Learning Forum

Open to all staff and students at the University of Bristol, this group meet regularly to listen to guest speakers and facilitate constructive dialogue and self-education about privilege, prejudice, and power. You can find out more about The Learning Forum at this link.

Funding: £300

Sketchnoting for PGRs

A half-day Sketchnoting workshop open to all PGRs. Sketchnoting is a notetaking technique that combines verbal elements with illustration, drawing etc. The workshop was organised with the aim to provide PGRs with an innovative tool that has the potential to add creativity and flair to research.

Funding: £500

Storyhaven

Storyhaven is an immersive storytelling experience for families and children aged 9-12 years old that blends group and lone reading experiences, table-top roleplaying and live-stream Zoom connections with an actor playing a character from the narrative. The funding was used to pay for illustrations for the project.

Funding: £500
Projects supported by the 2019-20 fund
Thank you to everyone who applied for funding from the 2019-20 fund. Amongst the successful applications were the following projects:
Longitudinal Data Analysis workshop

A full-day online workshop on longitudinal data and research using statistical methods. This was open to all PGRs with a focus on social science research and the interpretation of results of published papers in this area. The workshop was recorded as a series of videos and these can be accessed by Bristol PGRs at this link.

Funding: £500

Additive Manufacture Network (AMNET) Symposium 2020

This event brought together 40 researchers who work in the field of additive manufacturing across the Science and Engineering disciplines, from the University of Bristol and beyond. The symposium included 2 keynotes and 23 short presentations as well as a hands-on showcase of research called the Table of Curiosities. Representatives from the Natural History Museum and Gen3D also attended, broadening communication channels between academic institutions, Industry and outreach communities.


Funding: £500

Projects supported by the 2018-19 fund

Thank you to everyone who applied for funding from the 2018-19 fund.

20 applications were received, with the following 7 projects successfully securing funding:

CQWG Workshop: Planning a conference from start to finish

Building on the success of the recent Critically Queer Conference, which pioneered an innovative conference design focusing on inclusiveness and accessibility, this one day workshop will share novel and considerate approaches to conference organisation.

Funding: £500

Being BME in STEM

A half-day workshop focusing on the retainment of Black and Asian students within STEM subjects, exploring various ways STEM departments can improve the environment in which all students study.

Funding: £500

Researchers not Robots: Effective and ethical interviewing for difficult topics

For many researchers, conducting qualitative interviews are a crucial part of their PhD. This half-day workshop explores how researchers can ethically manage difficult and emotive interviews with participants in an empathetic way, whilst maintaining their research integrity.

Funding: £100

Bring your own data: Using NVivo to analyse interviews, pictures, and video

NVivo is an organisational tool that helps qualitative researchers organise large data sets and link the data to analyse themes. These monthly peer-led workshops enable users to apply NVivo techniques to their own data while receiving face-to-face support from colleagues who are more familiar with the programme. The monthly meet-ups will cover an introduction to the software, opportunities to apply coding techniques, and support for using NVivo on a variety of media.

Funding: £200

Navigating the Landscape of Artificial Intelligence Research

This workshop brings together researchers working on the next generation of machine learning and intelligent autonomous systems to explore where their research interests intersect, and to discuss how these systems are pushing the threshold of human-like intelligence.

Funding: £200

PGR Ignite

A fun, informal evening in which PGRs working in the social sciences will share their research in 20 slides over 5 minutes. This is a great opportunity to practice presentation skills in a fun and supportive environment, while finding out more about a range of research projects.

Funding: £350
Watch a case study experience
Watch a case study experience