Offer Holders
Welcome to the department of Classics & Ancient History!
Many congratulations on receiving an offer for one of our programmes. This page gives you a bit more information about the department, our degree programmes, and what your first term here would look like, to help you in making your decisions about where to study; we hope it gets you excited about the prospect of studying the ancient world with us!
Please do get in touch with us (see contacts page) if you have any questions about our degree programmes or studying at Bristol; we also look forward to welcoming you to one of our offer holder events soon.
Studying with us
Bristol is an exciting place to study the classical world: we combine traditional skills and approaches with a forward-thinking idea of the boundaries and importance of the field. Throughout all of our courses, you'll get the opportunity to develop existing skills (for example in languages or literature); but we also aim to make you think in new ways about the ancient world, and to develop increasingly sophisticated views on its history and culture. This might mean applying distinctive theoretical positions to classical texts or ancient societies, or thinking in detail about the ways in which classical culture and history have been received and used over the subsequent 2000 years (a subject which was pioneered by members of our department).
Your degree
The courses you'll take in your first months here will depend on which of our programmes you've received an offer for: see the different headings below. In each case, alongside the two modules listed you will also have the chance to take a third module of your choice, either from our department or from elsewhere in the university: this gives you the chance to really shape your degree to follow your own interests, whether those are in the classical world or something further afield like a modern language.
Ancient History
If you accept our offer for the Ancient History programme, your core modules in your first term here will be Ancient Historical Writers and Historical Survey: Ancient Greece. In these units we'll look closely at some of the key sources we use as ancient historians, at the same time as exploring a broad sweep of Greek history (you'll move on to Roman history in the second term). These modules will help you develop the skills and knowledge that you'll draw on throughout your career as an ancient historian.
In Ancient Historical Writers, we'll look in depth at the historical works by Greek and Roman authors (such as Thucydides and Tacitus). These are literary masterpieces in their own right, but they are also documents of a specific intellectual and cultural context, and were written with literary aims in mind as much as what we might consider "historical" ones; so one of our most important tasks as ancient historians is to investigate these texts, and to think about how we might go about using them as sources. In this module, we'll read a range of the historians' texts together, thinking about idea like the purposes of a historical text or how the classical authors understand causation: through discussion and close reading, we'll start to approach these critically as literary and rhetorical pieces, as well as useful narratives of key periods in classical history.
Classics
Your core modules for the first term will be in Latin and Greek. You'll start each language at a level depending on your previous experience, either level A (Latin; Greek) or level B, if you already have A-level or equivalent in the language (Latin; Greek).
In the level A language courses, we'll aim to help you quickly develop skills in each language. These are accelerated courses, to help you to get on to reading the classical texts as soon as possible - after your first year of each language, you should be able to read passages of original Latin and Greek (with the help of a dictionary) and move on to level B. You may have some experience of the languages before, which will be a useful starting-point – but our courses are set up to help you find your feet quickly, even if you haven't studied the languages before.
In the level B language courses you'll further develop your command of the languages, but the focus will be on developing a sophisticated critical approach to the texts under discussion. This year the students have been looking at Cicero's Pro Marcello in Latin, and Xenophon's Memorabilia in Greek, although the texts covered in each course often differ from year to year.
Classical Studies
Your core modules for the first term will be Sculpture and Literature. In these modules, we'll look at some fundamental aspects of classical culture (in literature and visual arts) and think about how we might go about studying them.
In keeping with our interests as a department in the reception of the classical world as well as in classical culture itself, the Sculpture unit is both about the role that sculpture played in the Greek world and the way we look at it today. Watching this video made by the new Acropolis Museum in Athens will show you the type of objects we'll be exploring in the course, and might start you thinking about how (and where) it should best be displayed.
In the Literature module, we'll read a range of texts from different periods and genres across classical literature: the aim is to introduce you to the enormous range of classical literary culture, to familiarise you with some central authors, and to start thinking about how we might study these texts. We'll read and consider a series of works together (including major authors such Homer, Virgil, Aeschylus and Plato), and explore their place within classical literary culture more widely.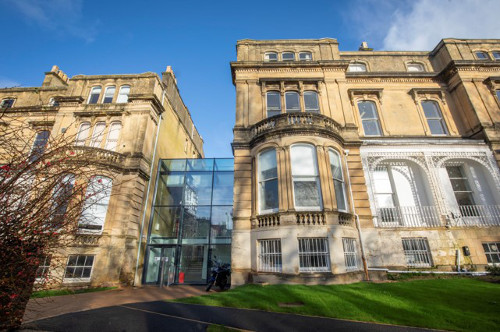 You'll be joining a community of active researchers and specialists in different aspects of the field: why not have a look at what we're interested in and working on at the moment? You can find out more about our interests and our work on our Staff pages; many pages contain links to accessible online versions of articles and other pieces.