Space and Asset Management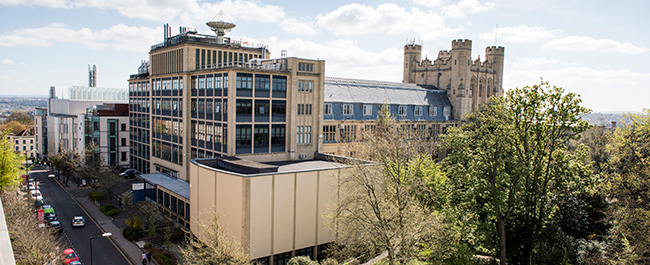 Our central aim is to effectively manage a dynamic and limited resource supporting our academic activity, whilst minimising cost through achieving effective and efficient utilisation of the institution's estate.
What we do
By using space more efficiently and effectively across the University, we help to reduce overall estates costs, meaning funds can be released for other important activities. Also, our facilities can be maintained to a higher quality.
By developing our knowledge of the estate and maintaining an accurate property information, we enable better long-term estate planning and property management. We support the development and use of property as a strategic function, where our estate should be capable of embodying the University's wider aims and providing innovative workplace design, house novel research facilities and foster modern teaching methods.
The team are responsible for acquisition, planning for operation and disposal of property for the University and as such, are involved throughout the life cycle of all the University's asset portfolio. We maintain relationships with our neighbours, property landlords and tenants based within University property.​​​​​​​
Contact us
Department Address: 1-9 Old Park Hill, Bristol, BS2 8BB (1st floor)
For general enquiries please telephone: 0117 33 17438
Learning Facilities Management
Learning Facilities Management (LFM) are part of Space and Asset Management. LFM oversee all standard (non-specialist) Central Teaching Spaces across the University. We are responsible for the upkeep and upgrades of these teaching rooms, including the installation of AV equipment, decoration, and furniture. We work closely with the Timetabling Department enabling us to set the rooms to the correct capacities and styles.
To learn more about our work, visit the LFM webpages.
Staff can learn more about the Space and Asset Management team on SharePoint.