Building projects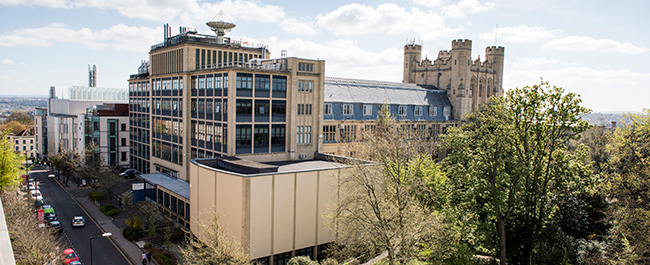 The Campus Division manages a variety of new builds, major and minor renovation programmes and projects through its Capital Development team on behalf of the University.
Current projects
Below you will be able to follow progress on some of our current projects:
Priory Road Various Buildings
These works are proposed to improve office space and communal areas for staff and students by replacing targeted spaces that are now tired and worn. Specific areas in 15-19 Tyndalls Park Road, 11 Priory Road and C Block - 12 Priory Road will be remodelled and the provision of Student Living Space to be explored.
Physics Refurbishment for MOCVD Equipment
To provide infrastructure and services required for the installation of a piece of specialist equipment (MOCVD). This will be installed within the Physics Building (M22). The equipment requires water cooling, extract, air conditioning and specialist gases including installation of a new liquid nitrogen cylinder in the service yard.
43 Woodland Road
The works at 43 Woodland Road are a phased programme of works, across a period of 1-3 years which comprise essential refurbishment and maintenance works inclusive of a thorough review of teaching spaces and administrative offices, polishing of stairs and review of accessibility provision and fire upgrade works.
New Soil Foundation Structure Interaction (SoFSI)/UKCRIC
The National Soil-Foundation-Structure Interaction (SoFSI) Facility will be a new build research and teaching space for the large-scale testing of foundation structures. The SoFSI facility will allow remote access to the research carried out there for collaborators (business and academic), citizens and education facilities.
Senate House Phase 2
Repurposing the upper floors of Senate House from teaching rooms to student focussed spaces for studying, socialising, relaxing and support. The project scope is to complete cosmetic making good to the building and fit-out.
11-13 Tyndalls Park Road
The buildings will be refurbished to bring them in line with the University standards and allow utilisation as generic office space, undertaking essential maintenance and all works critical to ensure the buildings meet minimum statutory compliance and safety standards and systems. The end users are to be considered Professional Services, fitted out as generic office space, with a maximum occupancy of 75 based on existing capacity.