Identifying South East Asia's most vulnerable settlements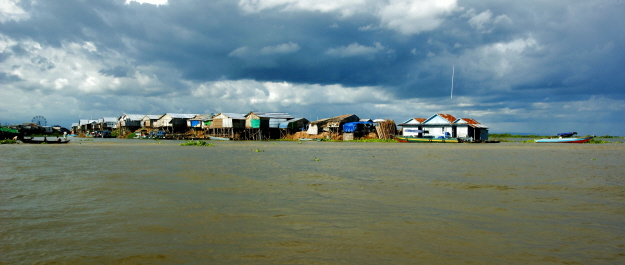 Good flood risk assessments can help save lives by understanding who and what is at risk, and therefore what protections are required. But what happens when there's not enough data?
The challenge
Accurate flood risk models can help policymakers, communities and disaster response agencies to make better decisions - ensuring property damage, injury and death from natural hazards are minimised. However, in the developing world, a lack of data can make it very difficult to provide accurate risk assessments.

The data sets are too coarse to understand how floods might affect individual settlements. In additon, vulnerability of citizens is only measured using average income per person distributed, evenly across the population. The result? Existing models don't provide sufficient nuance to accurately estimate the potential impacts of environmental hazards at city level, let alone at neighbourhood level.
What we are doing
This project aims to substantially improve urban risk modelling for developing countries by integrating data and insights from physical and human geography. This proof-of-concept project focussed on modelling urban flood risk in two developing countries, combining world-leading hydraulic models developed at Bristol with remote sensing data, social indicators and political-administrative data that reflect the quality of urban governance in our case study countries.
Tom Owton, researcher on the grant, has since taken the project further to estimate vulnerability in 147 cities in Bangladesh, Cambodia, Myanmar and Vietnam through an MSc thesis, and succeeded in securing a PhD studentship to continue the work.
How it helps
This proof of-concept study (funded by the Cabot Institute Innovation Fund) has made important advancements in our ability to assess the vulnerability of smaller settlements to flood risk, which in turn will help governments and disaster agencies target resources to build resilience in those areas.
Investigators
Dr Sean Fox (Human Geography)
Dr Jeff Neal (Geographical Sciences)
Tom Owton (Geographical Sciences)
Image credit: Allie Caulfield

Lead researcher profile
Dr Sean Fox, Senior Lecturer in Global Development