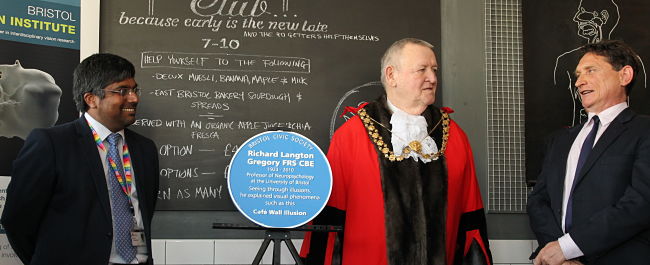 The University of Bristol is recognised as a world leader in vision research, spanning human and animal vision, artificial vision systems, visual information processing and the creative arts.
Bristol Vision Institute (BVI) is the home of vision science research in Bristol and has been successfully stimulating research interaction and collaboration in science, engineering, Arts and Medicine since its creation in 2008 with the aim of addressing grand challenges in vision research.
BVI's research focuses on developing a better understanding of the visual mechanisms and processes evolved in humans and other animals, and their translation to innovations in technology, medicine and the creative arts.
These posters show the interdisciplinary reach of our research.
BVI research posters (PDF, 2,734kB)
Come and help us explore AI in the world of art!

Contact BVI
For more information about BVI led research, our regular interdisciplinary seminars and public lectures please contact