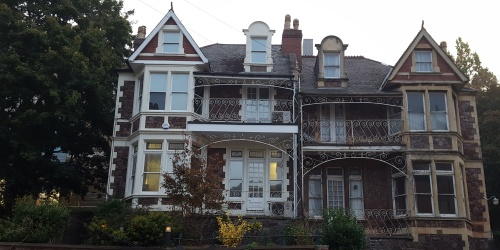 The Temporary Staffing Service is a one-stop shop for managers with a temporary staffing need, providing a rapid and efficient service to fill vacancies with the right people.
If you are an individual interested in applying to join the Admin/Clerical pool of workers please have a look at our guidance pages.
Managers who intend to engage any worker or individuals for short term assignments must first consult Guidance on engagement and payment of individuals (Office document, 37kB) which determines the appropriate process to be followed. We have reduced the types of engagement that have to be processed by TSS and this guidance makes it clear how engagements can be progressed. Further guidance on payment of performers is also available: Guidance on paying performers (Office document, 14kB).
If you would like to know more about the TSS and which service is right for your needs, please have a look at our Introduction to the TSS (Office document, 21kB). You may also find it helpful to look at our Quick Guide - who to contact (Office document, 15kB). If you would like to request an Admin/Clerical assignment, please submit an to tss-mail@bristol.ac.uk, and if you already have a worker for a casual role, please submit a to tss-cag@bristol.ac.uk. You may also want to look at the information on MyERP access for workers (Office document, 21kB) before requesting a role; this will give you information on how to request the relevant access for your workers before they start in post.
Please note that Researchers/Research Associates cannot be employed via the Admin/Clerical service. They can be employed via the CAG service up to a maximum of 12 weeks, but managers must arrange a fixed-term contract for these roles via a staffing request form in MyERP if the duration is longer than 12 weeks. Interns should not be requested via the TSS - please see the guidance on on requesting an intern via the campus internship scheme: http://www.bristol.ac.uk/media-library/sites/hr/documents/policy/campus-internships/Campus-Internships-Scheme.pdf

All workers must be registered with the TSS prior to starting work. This includes checking Right to Work documents and, in the case of students on Tier 4 visas, checking the hours to be worked against work completed elsewhere within the University to ensure that they can complete the requested hours without breaching their restrictions. If a worker is already registered with the TSS we will still need to complete the registration process on each occasion of work – workers will not need to resubmit their RTW documents if they remain valid, but we must check compliance and issue a contract prior to the individual starting work. Managers must complete a Candidate Request Form and submit it to the team at least 3 weeks prior to the required start date for the role. Please refer to the Compliance note for managers (Office document, 15kB)for further information on this.
UoB students working on temporary/casual assignments. Undergraduate students are advised to not work more than 15 hours per week in term-time. International students who hold a Tier 4 student visa to study in the UK are subject to working restrictions imposed by the UKVI (UK Visas & Immigration). The permission to work, or lack thereof, is evident on the student's visa vignette in their passport or on their Biometric Residence Permit (BRP) card. The TSS will assess all students right to work and document it appropriately. Students will not become eligible for assignments that would permit working beyond their UKVI permission. More information on Tier 4 working is available here.
Workers are issued a timesheet once they are fully registered with us. All workers, including those providing research/teaching support will be paid monthly in arrears for hours completed in the previous month when we receive an authorised timesheet by their hiring manager in time for the submission cut-off date. More information on the process is included in the Payment of workers (Office document, 14kB) guidance.
Please contact tss-pay@bristol.ac.uk if you have any questions about pay or holiday. The University's Advance Payment Policy explains the process for considering emergency payments.
Future services
In the future, the TSS will expand to cover Residential and Hospitality Services, Estates and Professional Services.