Neuroscience
Join Bristol's dynamic and innovative community to learn about discoveries that are shaping our understanding of the nervous system and paving the way for new treatments for millions of people.
Discover your path
Learn from expert staff and benefit from industry placements in commercial or government neuroscience research.
Leading department
Bristol is in the UK's top 10 for Biological Sciences (QS World University Rankings by Subject 2023).
Expand your expertise
MSci Psychology and Neuroscience allows you to combine the skills central to psychology with a cellular, synaptic and systems-level understanding of brain function.
Neuroscience courses for 2024
Single Honours
Joint Honours
Career prospects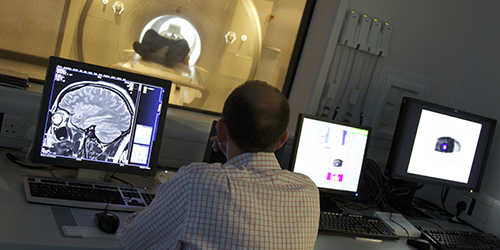 Our graduates enter a wide variety of career paths including healthcare research, biomedicine, health and social work, education, finance, publishing and the public sector.
Around one third of graduates register for higher degrees (MSc, PhD) or graduate-entry medicine, dentistry or veterinary science.
Others enter laboratory-based careers in universities, government establishments, the NHS or the pharmaceutical and food industries.
What our students do after graduating
Course structure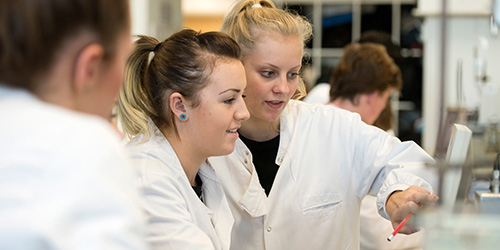 The aim of our courses is to provide a broad base in the sciences that underpins investigations of the nervous system.
In year one, you will study units that introduce you to the basics of neuroscience and spend time studying human brain specimens to understand how structure relates to function. You will also study units about the structure and function of mammalian body systems, how drugs interact with brain receptors, and biomedical sciences.
In year two, you will deepen your understanding of the central nervous system with units in neuropharmacology and neurophysiology alongside optional units.
In your third year, you will attend staff-led research seminars and carry out a research project. If you are on the MSci course, your fourth year will include an extended research project. For MSci Neuroscience with Study in Industry, you will spend your third year on a placement and return to Bristol for your fourth year to complete a research grant proposal, alongside final-year units.
Accredited courses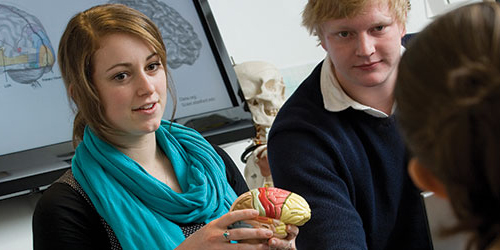 Our new MSci in Psychology and Neuroscience emphasises the experimental study of the mind and nervous system. It meets the requirements for accreditation by the British Psychological Society, providing a pathway to becoming a psychologist along with knowledge and skills from both disciplines that are applicable to a range of careers.