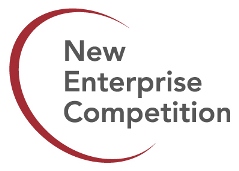 ‌

About

The New Enterprise Competition (NEC) is our flagship business idea challenge. The competition is open to students, staff, and recent graduates. Whilst there are different stages to the competition all you really need is an original idea for a self-sustaining business.

It's open to both commercial and social enterprises, and includes everything from simple conceptual ideas through to businesses in their first year of trading.

Throughout the competition we provide educational events, opportunities to get feedback and support, and the chance to meet all kinds of useful contacts.

Each year the total prize pot is around £35,000, all kindly donated by our sponsors. This includes cash prizes, packages of legal support, and business acceleration services.

The NEC consists of three rounds. The first two rounds are feedback opportunities to help ideas develop in readiness for the third round, which is the main competition. Some small grants are available at Round 1 & 2. Attendance at either early-stage panel is not required to enter the main competition and success or failure in gaining a grant has no bearing on success in the main competition.