View all news
QET Labs take quantum demos to Bluedot Festival!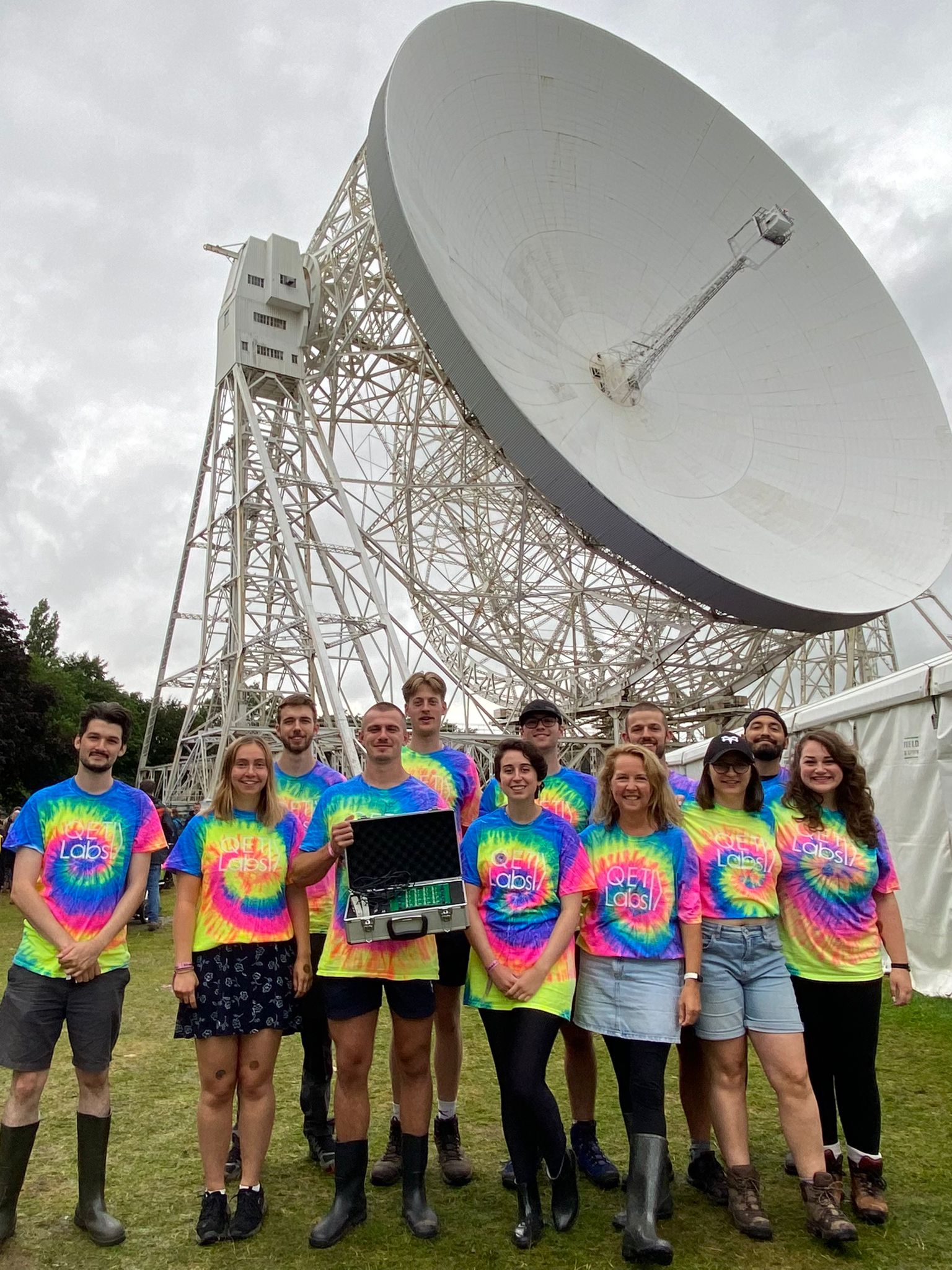 25 July 2022
From 21-25 July, twelve QET Labs and QE-CDT staff and students headed to the Bluedot Festival, held at the Jodrell Bank Observatory in Cheshire, for four days of music and science.
The family-friendly festival Bluedot showcases science and technology from around the country, with around 30 exhibitor stands dotted throughout the festival. The QET Labs team took along some of our trusty demos, and interacted with the 15,000 festival-goers throughout the weekend. They had a go at guiding light with our optical jigsaw, did some 'qubit' programming on our PiQuantum, and had a look through the microscope at some of our photonic chips. We had some fantastic questions and conversations with people of all ages, and had some wonderful feedback, with one young visitor saying it was the best thing they'd done all weekend!

When we weren't at our stand, there was comedy to watch and music to enjoy, with headliners including Bjork, Groove Armada, Mogwai, Metronomy and Hannah Peel with the Paraorchestra, along with live talks including those from Jamil Al-Khalili, Brian Cox and Tim Peake.

An enormous thank you to the team for all of their hard work over the weekend (and in the weeks before!), and a special thank you to Sorrel for driving the van and fueling us with a fantastic breakfast each day!

We look forward to more events like this in the future, and hopefully we'll be back for Bluedot 2023!