View all news
£2.5m grant boosts carbon reduction for Bristol's newest research hub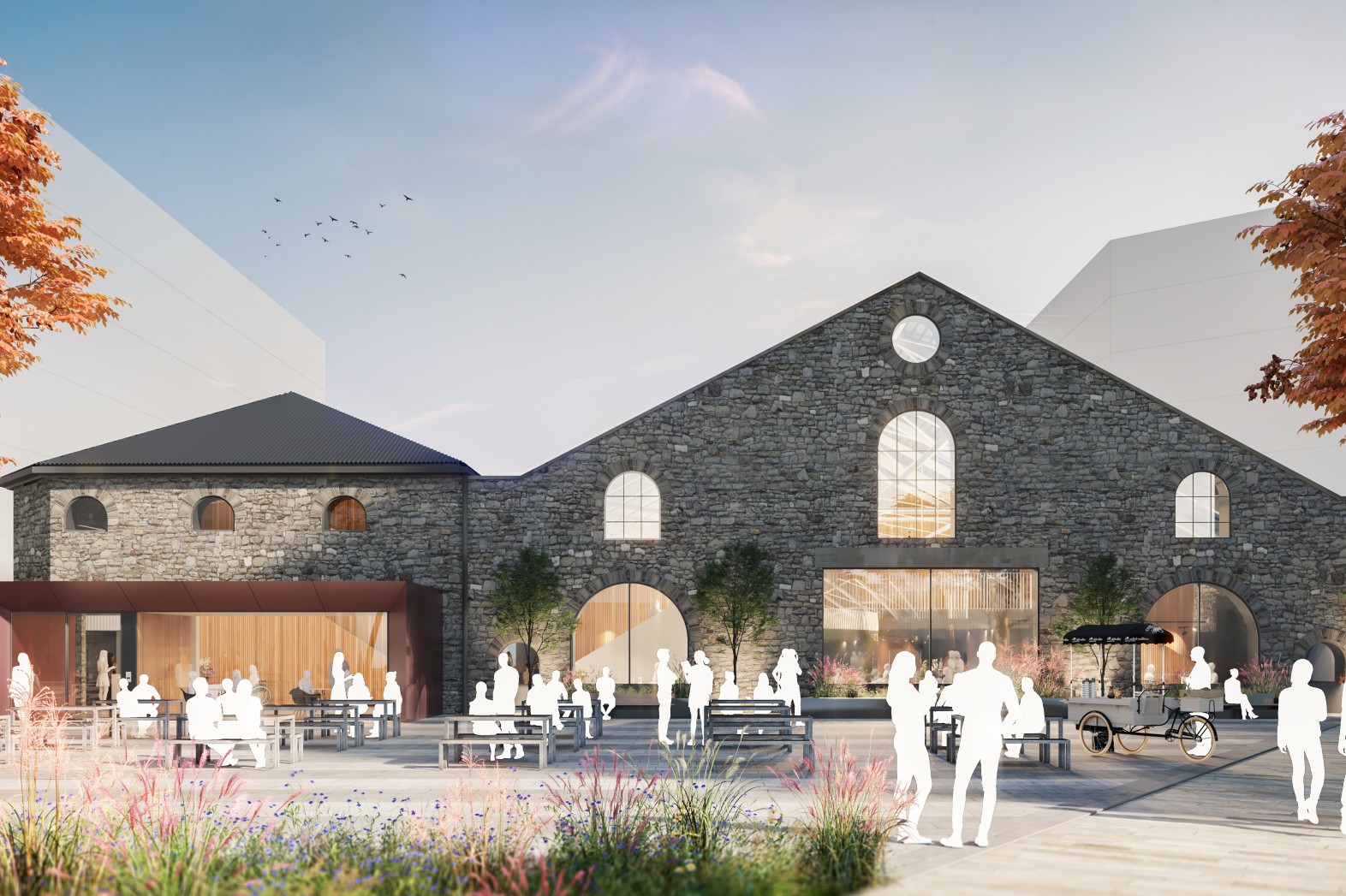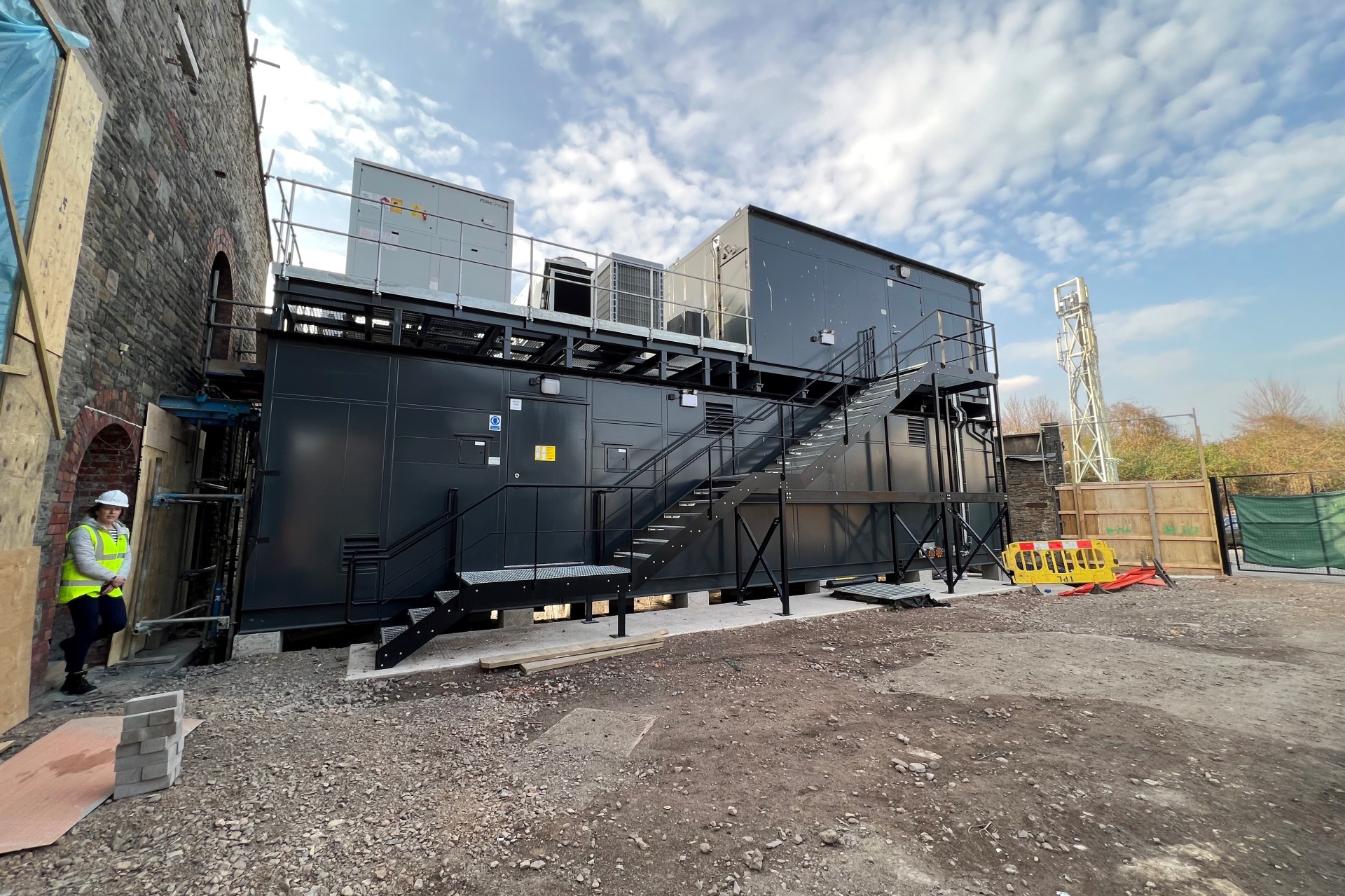 Press release issued: 16 May 2022
The University of Bristol's commitment to sustainability took a significant step forward today (Monday 16 May) with a £2.5 million grant to embed carbon reduction technologies and practices in its first research and innovation hub at Temple Quarter Enterprise Campus.
A comprehensive range of environmental measures will be introduced in the renovated industrial buildings that will be the home for Bristol Digital Futures Institute (BDFI) on Avon Street, St Philips.
The 'Sustainable Campus Testbed' award is one of nine projects at top research centres and facilities in UK universities that are set to improve their environmentally sustainability, thanks to a £18.9 million funding boost.
The funding has been made through a pilot initiative to explore how UK Research Partnership Investment Fund (UKRPIF) – funded research centres and facilities can be enhanced to address net zero carbon emission targets.
In line with BDFI's mission – transforming digital innovation for more inclusive, sustainable and prosperous futures – the testbed project will significantly decarbonise the energy use of the Institute's datacentre and buildings, and includes:
A Smart Energy System including a battery energy storage facility with a microgrid demand control system. This will maximise the use of low carbon energy by storing roof-top solar energy and storing/using grid sourced energy at times of low carbon intensity.
An artificial-intelligence-driven Datacentre energy management system to reduce energy consumption of the Reality Emulator and its datacentre hardware. The use of sensors and our ability to analyse vast amounts of data will allow for quick, automated decisions on those parts of the system that can be put into sleep mode, shut down or turned on again.
Sensors for real-time data monitoring of building occupation and status.
Heat metering to provide heat, temperature and flow rate data from the Datacentre chillers to export heat elsewhere.
Using smart sensor technologies in BDFI's public spaces to monitor and evaluate the use of native trees and optimal planting mixes for carbon capture and biohedges/biowalls to improve interior air quality.
Ensuring that knowledge and evidence from the testbed will be evaluated for use across University of Bristol's campuses and the wider higher education sector.
Bristol Digital Futures Institute Director of Programmes and Operations Dr Jenny Knapp said: "The smart technologies we are introducing are a unique opportunity to test and evaluate the potential value of such technologies for a university campus. Often, sustainable technologies are costed out of building plans for being untested, expensive or lacking evidence to support them.
"Our plans take full advantage of BDFI's facilities and expertise to offer high performance, advanced analysis, digital twin capability and emulation in ways not previously possible – knowledge that we hope will help inform the development of more sustainable campuses and for other organisations."
Research England Executive Chair, David Sweeney said: "The UK Research Partnership Investment Fund has a strong track record in funding state-of-art facilities that support world-leading research and strengthen partnerships between universities and other organisations active in research.
"By piloting these innovative approaches to tackling net zero in infrastructure, we hope that this scheme will help us to learn more about what works so that we and the HE sector can factor this into future activity and build upon the already successful UKRPIF model."
It is estimated that these measures could save approximately 65 tonnes of CO2 a year, the same as emissions from the annual electricity use of 42 households, with the potential for a further 185 tonnes if metering determines that the heat generated is suitable for export to the planned local district heating network.
The former 200 year old industrial buildings at 65 Avon Street are being renovated and installed with state-of-the-art facilities to be the new home for BDFI. The building will open this summer and MyWorld, a University of Bristol-led programme for creative technologies, will join BDFI in the building, in 2023.
It will house BDFI's globally unique Reality Emulator, a large-scale, configurable, sector-agnostic digital twin and emulation facility and the Neutral Lab, an open, experimental, and collaborative space where interdisciplinary, cross-sector teams can come together around BDFI projects.
Further information
The Sustainable Campus Testbed will also provide a valuable new set of research tools and a number of university research units will be involved in supporting these projects from the outset in addition to BDFI. These include the Supergen Energy Networks Hub, Energy Futures Lab, the Smart Internet Lab, Atmospheric Chemistry and Ecology and Environmental Change.
UK Research Partnership Investment Fund (UKRPIF): Net Zero is an £18.9m pilot funding initiative designed to support capital activities which will reduce the carbon emissions of UKRPIF-funded research facilities, making the research processes they support more environmentally sustainable. Funded activity will also support the core aims of the wider UKRPIF programme, including enhancing HE facilities to support world-class research and strengthening partnerships between providers and other organisations active in research. Research England manages UKRPIF and UKRPIF: Net Zero on behalf of the four funding bodies - Research England, the Scottish Funding Council, the Higher Education Funding Council for Wales, and the Department for the Economy, Northern Ireland.
Bristol Digital Futures Institute was launched in 2019 to transform the way digital technology is created for a more inclusive, prosperous and sustainable society. The £100m Institute is pioneering a different approach to digital technology innovation, bringing together social and technological expertise from across the University of Bristol and partners in academia, industry, government and local communities. Funded by Research England and partners, it will open this year as the first research hub on the University's new Temple Quarter Enterprise Campus.
The Temple Quarter Enterprise Campus includes a number of planned developments across 14.85 acres in total. The principle academic building on Cattle Market Road will be home to 3,000 students and 800 university staff, business and community partners and the residential accommodation on Temple Island will provide for 953 students.
The public realm will be an open and welcoming space for everyone to enjoy. The new campus will help join the city centre to the east of Bristol with new walking and cycling paths – including a new eastern entrance from Temple Meads station - and deliver an estimated £626 million of employment and financial benefit to the regional economy over the next decade.
The main construction build on the Cattle Market Road site is anticipated to get underway in the January of 2023 and is expected to open during the end of 2025. For more information click here.