View all news
University of Bristol climbs 12 places in the Guardian University Guide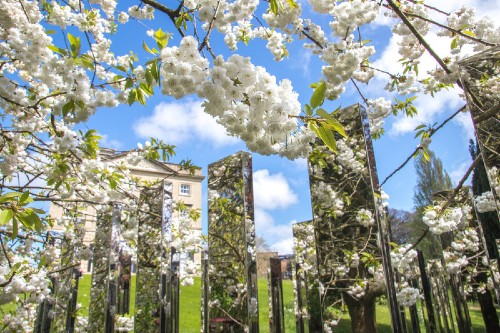 Press release issued: 7 September 2020
The University of Bristol has been named as 11th best university in the country in The Guardian's annual university guide – a rise of 12 places.
Two of the University's courses, General Engineering [covering both Engineering Design and Engineering Mathematics at Bristol] and Mechanical Engineering [covering both Aerospace Engineering and Mechanical Engineering at Bristol], were also named the best in the country.
The Guardian University Guide 2021, which measured universities against nine areas including student satisfaction with teaching, courses and feedback, saw Bristol net its highest score for graduate employability.
The overall Guardian league table is accompanied by subject rankings, showing how universities perform across specific areas of study. Sixteen of Bristol's subjects are ranked in the top ten with nine in the top five. These include:
Professor Hugh Brady, Vice Chancellor and President of the University of Bristol, said: "Here at Bristol, we strive to offer our students a rich, research-led education with promising career prospects and I'm delighted to see that reflected in this year's results.
"Our excellent performance, and that of our subjects, is a testament to the hard work and dedication of our staff, and to the talent of our students."
The Guardian university guide is the first league table to use new data which gauges graduate jobs 15 months after graduation rather than after six months. Using data collected centrally by the Higher Education Statistics Agency, the new data is thought to capture graduate employability more accurately.
Recent results from the Higher Education Statistics Agency showed that 71.9 per cent of Bristol graduates were in employment 15 months after finishing their degree, while 13.9 per cent of graduates went on to further study.