View all news
Subjects at the University of Bristol are among best in the world, new league table confirms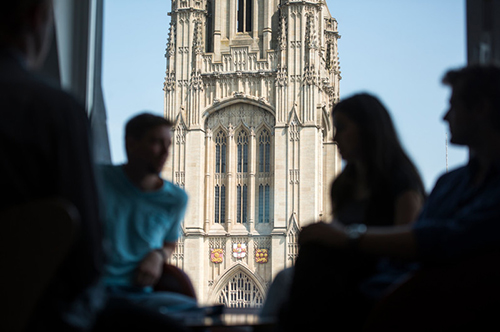 Press release issued: 4 March 2020
A new league table has placed many of the University of Bristol's courses among the best in the world.
New data from the QS World University Rankings by Subject 2020, which highlights the world's top universities in a range of popular subject areas, confirms that 35 subjects taught by the University of Bristol are highly rated, within the world's top 100 – up from 27 in last year's table.
Nine of its subjects are within the top 50 and three – Earth & Marine Sciences, Veterinary Science and Social Policy & Administration* – are within the top 20 alongside other leading universities such as Princeton, Stanford, UCLA, Oxford, Cambridge and Sydney.
Earth & Marine Sciences and Veterinary Science were ranked 15th best in the world, while Social Policy & Administration was ranked 19th in the world.
Of the University's 35 courses that make the 2020 subject rankings, 29 per cent improved their positions, including Philosophy (27th), Geography (35th), Education (36th), English Language & Literature (42nd) and Statistics & Operational Research (45th).
Tansy Jessop, Pro Vice-Chancellor for Education said: "Here at the University of Bristol, we strive to give our students access to some of the world's best teaching by providing a diverse, research-rich education. These latest results, showing a nine-subject increase to 35 courses, are a testament to the hard work of our schools and faculties and our innovative approach to education."
Published annually since 2011, the rankings are based on academic reputation, employer reputation and research impact.
As well as individual subject rankings, the QS system ranks the world's top universities in their overall positions too, with Bristol being ranked 49th in 2020.
The QS World University Rankings assess 1,368 universities in 83 countries across 48 single subjects and five broad subject-areas.
It's based on the expert opinion of 94,000 academics and 44,000 graduate employers worldwide, plus 162 million citations yielded from 22.5 million academic papers.
*Please note, the QS World Subject Rankings use different, often broader, subject headings to the University of Bristol and other institutions. For example, Bristol teaches Earth Sciences as opposed to 'Earth and Marine Sciences'; Social Policy as opposed to 'Social Policy and Administration'.